BREB extends tenure of Summit Power's Ashulia plant
BI Report || BusinessInsider
Published: 21:21, 6 December 2022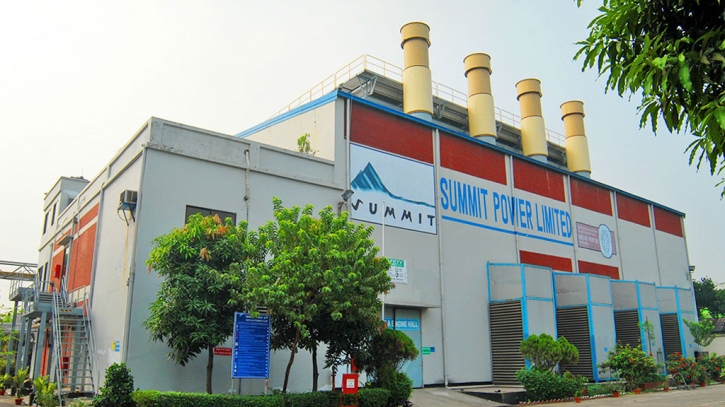 Summit Power's Ashulia Power Plant. Photo: Collected
The Bangladesh Rural Electrification Board (BREB) on Tuesday renewed an agreement with Summit Power, allowing the country's largest independent power producer to continue operations at its Ashulia Power Plant Unit 2.
The Power Purchase Agreement (PPA) on the 33.75MW power plant expired on December 3, Summit Power informed in a filing with Dhaka Stock Exchange (DSE) on Tuesday.
The company is also now in the process of negotiating tariffs and other terms and conditions of renewal PPA with the BREB.
The price of Summit Power's shares remained unchanged at Tk 34 since October 10. It went high as Tk 56 on January 20, 2021.
Led by Singapore's 42nd richest man Muhammed Aziz Khan, Summit Power Limited recommended a 20 percent dividend for its shareholders for the year ended on June 30, 2022, the lowest in the last six years.
company also reported a fall in its earnings per share (EPS) for the July-September quarter. Its EPS for the period fell to Tk 0.81 from Tk 1.02 a year ago and profit declined to Tk 1.56 billion from Tk 1.76 billion.
Summit paid 35 percent cash dividends to its shareholders in 2021, 35 percent in 2020, 35 percent in 2019, 30 percent in 2018 and 30 percent in 2017. The company paid an 18 percent dividend including a 6 percent bonus share in 2015.
Over 63 percent of the total shares of the company are held by the sponsors/directors, 18.80 percent by institutional investors, 3.65 percent by foreign investors and 14.34 percent by general investors.