BSEC approves Midland Bank's IPO
BI Report || BusinessInsider
Published: 18:25, 21 September 2022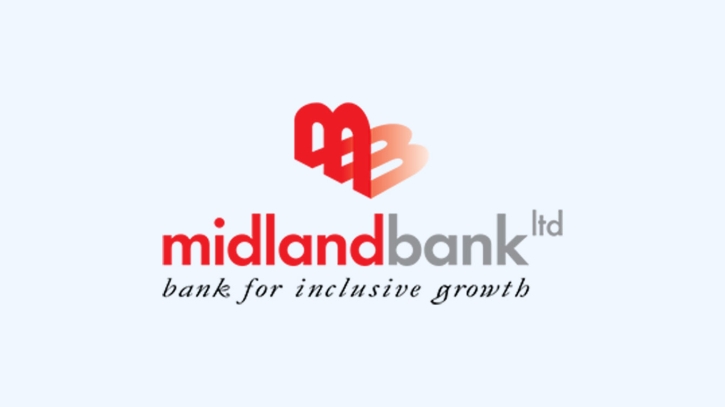 Midland Bank Limited logo.
Midland Bank Limited has received approval to raise funds through an initial public offering (IPO) from the stock market.
A press release informed that this approval was given in the regular meeting of Bangladesh Securities and Exchange Commission (BSEC) on Wednesday (September 21).
According to BSEC, the company will issue 7 crore shares at Tk 10 each and raise Tk 70 crore from the stock market.
With the raised money from the stock market, the bank will carry out the investment in government securities and securities listed on the stock market and IPO expenses.
According to the company's latest published audited financial statements for the financial year ended December 31, 2021, net asset value per share excluding revaluation stood at Tk 13.
Besides, the company's Earnings Per Share (EPS) during the mentioned period was Tk 0.90 and the weighted average rate of the last 5 years was Tk 1.07.
Lankabangla Investment Limited is responsible for the issue management of the company.
It should be noted that the Commission has imposed conditions to ensure holding of 2 percent shares to each director individually and 30 percent shares combindly before listing in the stock market.
It also provided for the appointment of independent directors as per the corporate governance guidelines of the Commission prior to listing.