CodersTrust, LEEDO join to expands ICT education to street children
BI Report || BusinessInsider
Published: 12:55, 19 June 2022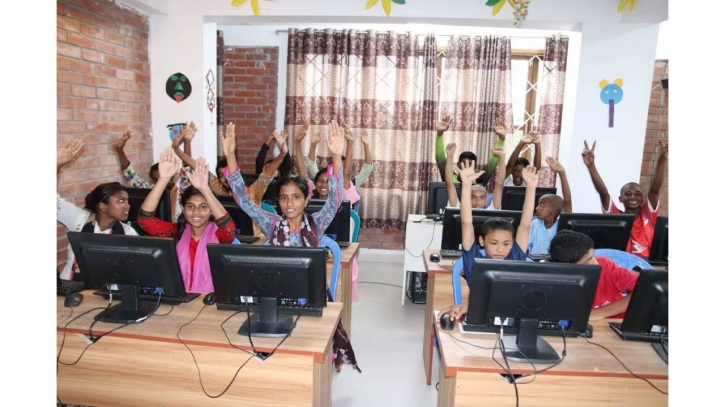 Photo: Courtesy
CodersTrust, an IT training institute in Bangladesh, has taken steps to provide information technology training to the underprivileged street children of Dhaka for turning them into self-reliant.
The initiative is being implemented in cooperation with LEEDO, an organisation, working for the well-being of street children.
A computer lab has been installed at the office of LEEDO peace home at Bosila in Dhaka to train up street children through their participation in the training programme, said a press release.
Local Education and Economic Development Organisation (LEEDO) carries out the mission of rescuing children from the streets and placing them in their shelter called Peace Home or reuniting them with their families.
Moreover, Coders Trust provided 20 desktop computers, chairs, tables, and necessary materials at the peace home of LEEDO.
The first batch of students will take part in a three–month-long training programme.
"Our attempt is to prepare underprivileged Children/Youth for a better future, to enhance a person's self-esteem, confidence, a sense of participation in the Digital World", said Aziz Ahmad, Chairman, CodersTrust.
Md Abdul Halim, retd. brigadier general, and senior advisor of Coders Trust Bangladesh, was the chief guest in the Dhaka lab inauguration ceremony while Forhad Hossain, CEO and Founder of LEEDO was in the chair, and Savar upazila social welfare officer Shibli Zaman was the special guest.
"CodersTrust, has been providing ICT training in various professions of people in Bangladesh, and creating self-reliant people," said Abdul Halim.