SIBL appoints 130 probationary officers
BI Report || BusinessInsider
Published: 18:20, 12 January 2022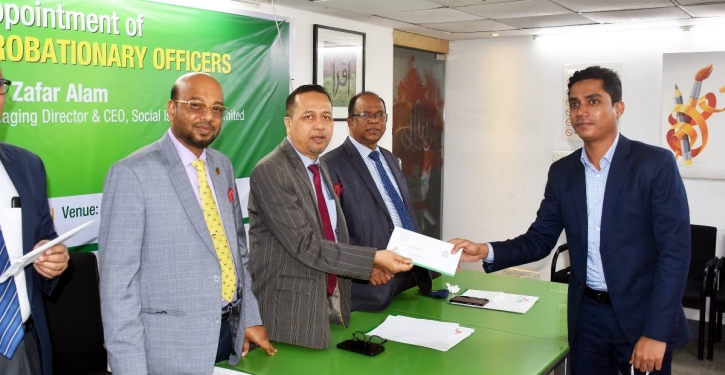 SIBL appoints 130 probationary officers. Photo: Courtesy
Zafar Alam, managing director and CEO of Social Islami Bank Limited, recently handed over appointment letters to the newly selected probationary officers of the bank at a ceremony at its head office.
A third-party organisation was engaged to conduct the written and viva exam for selecting the job aspirants.
Md Tajul Islam and Abu Reza Md Yeahia, additional managing directors, Kazi Obaidul Al-Faruk, Head of HRD, were present on the occasion.
Zafar Alam, MD & CEO, mentioned that SIBL significantly contributes to the progress of the country with the aim of creating a caring society irrespective caste, creed and religion. He also hoped that the probationary officers, being the new member of SIBL, will continue to contribute with their intelligence and competence.