'Walton plays a leading role in exporting electronics'
BI Report || BusinessInsider
Published: 01:54, 13 October 2021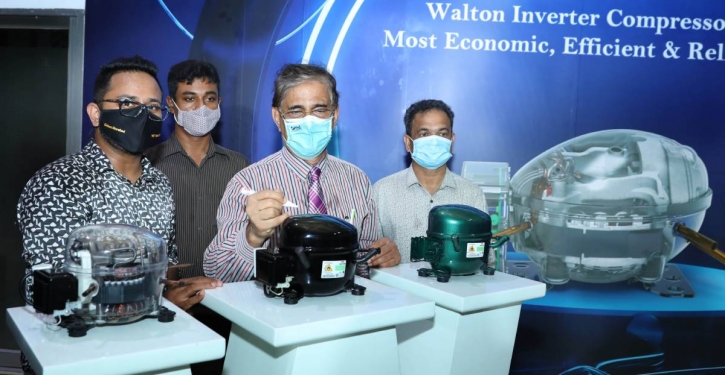 Photo: Courtesy
State Minister for planning Dr Shamsul Alam has said Walton has been playing a leading role in its effort to strive in export markets.
He said Walton is also leading the domestic electronics industry. Others should follow them.
The junior minister made the remarks after visiting Walton's factory at Chandra in Gazipur, on Monday.
"Walton- branded one or more products are available at every household in the country. This is a great success not only for Walton but also for Bangladesh," he added.
He further said that the government has been providing all necessary assistance to boost the local manufacturing industry, and assured them of updating the public procurement rules prioritizing the domestic industries as they take part in the public procurement process.
After the visit, the state minister said, "Walton factory is very neat and clean. The factory establishment is built up in an environment-friendly manner. The ETP (Effluent Treatment Plant) is kept running."
He said: "The electronics industry is another potential export sector like the ready-made garment industry. The government has been working with the vision of reaching the list of developed countries by 2041," said Golam Murshed, managing director and chief executive officer of Walton Hi-Tech Industries.
The state minister then visited Walton's well-equipped product display center and the manufacturing units of refrigerators, metal castings, compressors, air conditioners, LED televisions, computer laptops, mobile phones, and elevators.
"Along with the government, Walton is strongly committed to implementing the eighth and ninth goals of the SDG plan," Golam Murshed added.