Rangpur Dairy launches new brand 'Aora'
BI Report || BusinessInsider
Published: 02:13, 28 September 2021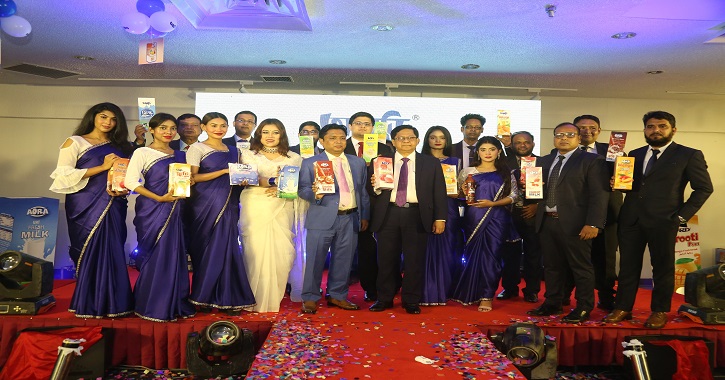 RD Managing Director MA Kabir launches the new brand Photo: Courtesy
Rangpur Dairy and Food Products (RD) has brought a new brand – Aora – under which it will supply nine dairy products and soft drinks to markets.
RD Managing Director MA Kabir launched the new brand at a hotel in the capital on Monday, said a press release.
Currently, the company has 54 products including flavour-mixed milk, fruit drinks and dairy products under different brand names. One of its popular products is Danish condensed milk.
"We started our journey in 2007 and became popular with the rolling of time," MA Kabir said.
Currently, RD products are being exported to Dubai, Qatar, India, Bhutan African countries, he informed.
"By setting up Rangpur Dairy in the northern region of Bangladesh, we are contributing to the economic transformation of the country at root level," added Kabir.
The 9 new products are: Aora UHT Fresh Milk, Aora UHT Mango Milk, Aora UHT Chocolate Milk, Aora UHT Banana Milk, Aora UHT Strawberry Milk, Aora UHT Milk, Aora UHT Coffee Fruit Drinks, Aora Orange Fruit Drinks, Aora Lychee Fruit Drinks.
Besides, it brought some other new products under its original brand name -- RD UHT Coffee Milk, RD UHT Banana Milk, RD Mango Fruit Drinks, RD Orange Fruit Drinks, RD Lychee Fruit Drinks and RD Carbonated Beverages, reads the release.