City Bank organises memorial event for late Anwar Hossain
BI Report || BusinessInsider
Published: 19:53, 14 September 2021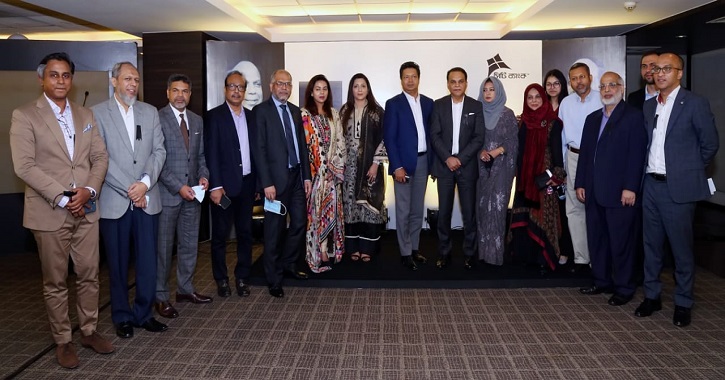 City bank officials attend memorial service for late Anwar Hossain Photo: Courtesy
City Bank has recently arranged a mourning and remembrance event in memory of its former chairman and founder of Anwar Group of Industries Alhaj Anwar Hossain.
Managing Director and CEO of the bank Mashrur Arefin presided over the event, while its Chairman Aziz Al Kaiser, Director Rajibul Huq Chowdhury, eldest son of late Anwar Hossain and Chairman of Anwar Group of Industries Manwar Hossain, younger son and Vice-Chairman of City Bank Hossain Khaled, second son and Director of the Bank Hossain Mehmood attended the programme, said a press release.
In the meeting, the speakers recalled Anwar Hossain and remarked on his contribution to the private sector banking in Bangladesh.
Besides, a video on his life was exhibited at the programme, the release reads.
Aziz Al Kaiser said, "Mr. Anwar Hossain's vision was not only growing businesses, but also keeping an eye on the marginal-income people of society. He was, at the same time, kind, patriotic, an ideal child and an ideal father."
At the end of the remembrance, prayers were offered for the eternal peace and well-being of the departed soul, added the release.