NBR recognises IDLC Finance as highest taxpayer
BI Report || BusinessInsider
Published: 16:10, 14 September 2021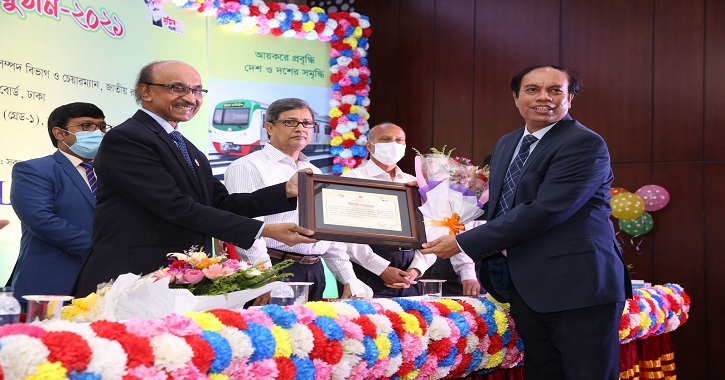 Governor of Bangladesh Bank Fazle Kabir, as chief guest, hands over a memento of honor to the Managing Director and Chief Executive Officer of IDLC Finance M Jamal Uddin Photo: Courtesy
The National Board of Revenue (NBR) has recognised IDLC Finance as the highest taxpayer in the non- banking financial institution category for the fiscal year 2020-21.
The company paid the highest amount of revenue in the financial, said a press release
Governor of Bangladesh Bank Fazle Kabir, as chief guest, handed over a memento of honor to the Managing Director and Chief Executive Officer of IDLC Finance M Jamal Uddin at a programme in the capital recently.
The Large Taxpayer Unit (LTU) under the NBR organised the event, the release added.