Stimulus for CMSMEs: 75% distributed in 14 months
BI Report || BusinessInsider
Published: 02:43, 4 July 2021 Update: 02:50, 4 July 2021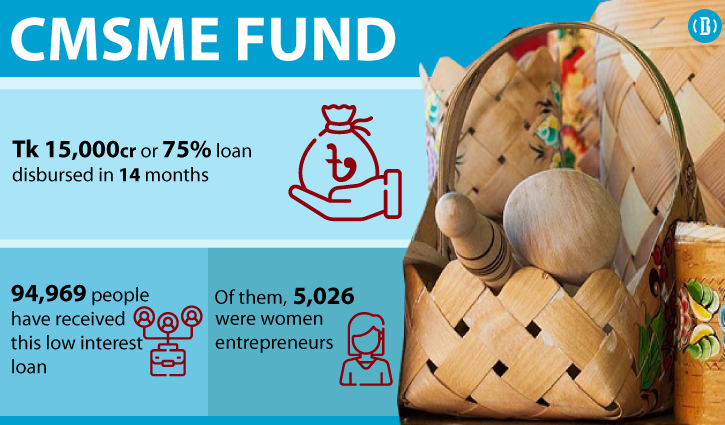 Business Insider Bangladesh image
Loan disbursement from the stimulus package for the cottage, micro, small and medium enterprises (CMSME) stood at nearly 75 percent of Tk 20,000 crore announced by the government 14 months ago.
Some 94,969 businesses in the CMSME sector have been given Tk 14,913 crore loans from the stimulus package as of June 17, Bangladesh Bank data shows.
On April 5 last year, Prime Minister Sheikh Hasina announced a Tk 20,000-crore stimulus package for the CMSME so that they can offset the losses caused by the coronavirus pandemic.
On April 13 in the same year, the central bank announced guidelines in this regard. In the meantime, one year and two months went away but the package has not been fully implemented yet.
According to the statistics, 5,276 women entrepreneurs in the CMSME sector have been given the incentive loans by the stipulated time frame.
Banks are giving the loan to the CMSME entrepreneurs only on 4 percent interest under this package as the business has come to a standstill situation due to the epidemic.