Akij Group, Italian expat getting insurance companies in oversaturated market
BI Special || BusinessInsider
Published: 04:34, 6 May 2021 Update: 16:22, 6 May 2021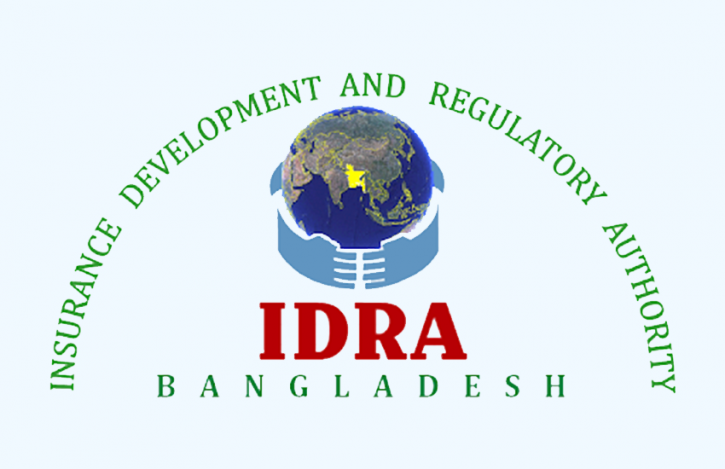 IDRA logo
The government has decided to allow two new life insurance companies in a market that has become oversaturated long ago.
The insurers are Beachland Life owned by local conglomerate Akij Group and NRB Life promoted by a Bangladeshi expatriate in Italy who is actively involved in Awami League politics for years.
After getting the go-ahead from the Prime Minister's Office, the Insurance Development and Regulatory Authority of Bangladesh (IDRA) at a meeting on Monday gave the approval to these new companies.
"We will soon issue the licences to these new companies," a senior IDRA official told the Business Insider Bangladesh on Wednesday.
With these new entrants the total number of life insurance companies will stand at 47, almost double compared to 24 in India — an economy eight times bigger than Bangladesh.
Industry insiders said it will be very difficult for newcomers to grab business from the life insurance market, which is very low in size and dominated by half a dozen of companies.
Insurance penetration rate, which is calculated as ratio of total insurance premiums to GDP, in Bangladesh is around 0.5 percent, one of the lowest in the world.
IDRA data also shows, MetLife alone has around 30 percent market share, followed by National Life (11%), Fareast Life (11%), Popular Life (over 8%), Delta Life (over 7%) and state-owned Jiban Bima Corporation (over 5%).
Altogether these six companies have over 70 percent market share of Tk9,455 crore (less than $1.2 billion) premiums in 2020. The coronavirus pandemic has also affected the business of the industry as it suffered a degrowth for the first time in 12 years.
According to the IDRA, income of life insurance companies declined by 1.50 percent last year compared to that of a year ago.
Yet, the promoters of the new companies hope they have scope to make business from the over-saturated market.
"My target is to bring nearly two crore Bangladeshi expatriates into the insurance coverage. Education and health sectors will also be brought under the insurance coverage," Golam Mohammad Kibria, proposed chairman of NRB Life Insurance, told the Business Insider Bangladesh on Wednesday.
Kibria also has a target to bring over 20 lakh autistics into the insurance coverage.
He believes that there is ample scope in insurance business as Bangladesh has to increase the health insurance coverage to 74 percent population if it wants to become a developed country instead of the present 3 percent.
Kibria said though it is named NRB Life Insurance the sponsors of the company will be mixed, both expatriates and locals.
Noor Mohammed Bhuiyan, proposed chief executive officer of Beachland Life Insurance, said he has learnt that the IDRA is working on issuing it licence.
He confirmed that Beachland is promoted by Akij Group.