Sonali Bank's loan recovery very hopeless
Asif Showkat Kallol || BusinessInsider
Published: 21:58, 4 December 2022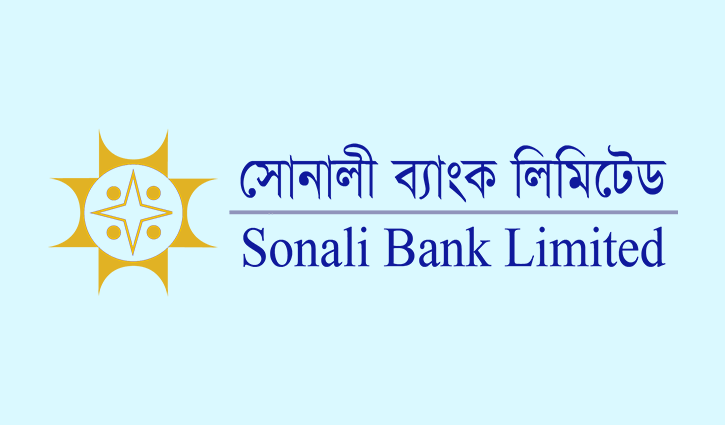 Sonali Bank logo
The loan recovery development of the country's largest commercial bank — Sonali Bank —looked dreary at the end of August, Bangladesh Bank said.
The percentage of recovery of defaulted loans of the state-run bank was only 3.32 percent in August 2022 as against last December's 7.59 percent.
The biggest lender had a total of 22.14 percent in classified loans with the total portfolio outlay standing at Tk 85,375 crore. But at the end of December 2021 it scaled up to 24.77 percent, as shown in a report presented before the standing committee meeting of the Finance Ministry, last week. Business Insider Bangladesh has obtained a copy of the report.
There was no significant improvement in the recovery of these loans by Sonali Bank even if it was lower than December 2021 at the end of August this year, an official of the Financial Institutions Division of the Finance Ministry told Business Insider Bangladesh.
Besides, the recovery rate of defaulted loans increased in 2021 (7.59%) compared to 2020 (6.22%). The recovery rate of defaulted loans was low in 2020 due to shrinkage in domestic and international economic activities amid the Covid-19 pandemic, making it difficult to recover outstanding loans by selling off mortgaged properties or other business assets. Economic activity is expected to pick up as the Covid-19 situation improves, which may improve the recovery of defaulted loans by the end of December, Bangladesh Bank said.
A senior official of the Financial Institutions Division said the state-owned banks are in trouble mainly because of huge defaulted loans.
"Swindles such as Sonali Bank's Hallmark scam have taken place which is affecting the recovery situation."
Sonali Bank Managing Director and CEO Md Afzal Karim said, "We make all kinds of efforts, including issuing demand letters and contacting the borrowers personally to recover loans. If all these efforts fail to help our recovery drives, the bank files cases against the defaulters," he added.
Dr AB Mirza Azizul Islam was the finance adviser to a former caretaker government said the rescheduling and writing off loans and lawsuits are also part of non-performing loans means the actual amount of defaulted loans is several times higher than the amount the institutions show in their accounts.
"The situation of banks is not improving due to a lack of efficiency and good governance."