Govt to investigate if any bank goes rogue: Finance minister
BI Report || BusinessInsider
Published: 18:29, 29 November 2022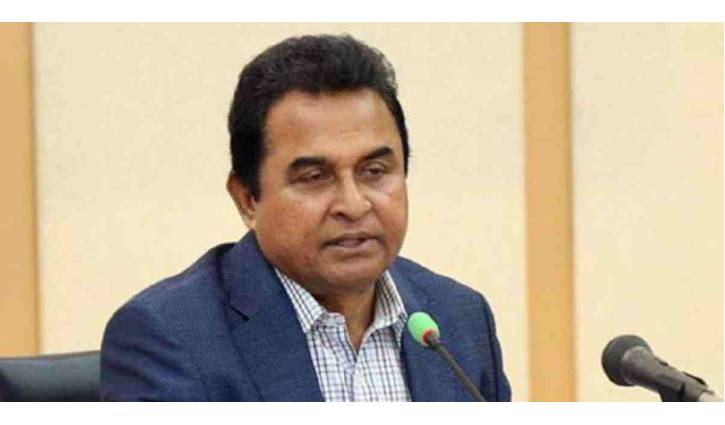 Finance Minister AHM Mustafa Kamal. Photo: File
Finance Minister AHM Mustafa Kamal said on Tuesday that the government is eager to investigate whether the conditions of any banks are bad or not.
He was speaking to journalists in the conference room of the Ministry of Finance on the current situation of the country's banks, especially, money swindling from the Islami Bank Bangladesh.
On the occasion of inaugurating the 'Housing Loan Management Module' at the secretariat, Kamal said that the universal pension scheme that the government has initiated should be implemented quickly.
The Cabinet on Monday asked Bangladesh Bank to clarify accounts of various videos being displayed on social media, claiming the poor state of some commercial banks in the country.
A Bangla newspaper had published a story on November 24 headlined "Bhayankar November (Dreadful November) for Islami Bank". It said a gang of swindlers has withdrawn Tk 2,000 crore from Islami Bank Bangladesh Limited (IBBL) using two companies that only exist on mere documents.
Kamal said that according to the instructions of the Prime Minister, with the aim of ensuring the housing system for the government employees, a policy on providing housing loans through the banking system was formulated on July 30, 2018.
He said at present the housing loan programme is ongoing for government employees such as teachers, employees of public universities and University Grants Commission, Chief Justice and Supreme Court judges.
The finance minister said that the current system for housing loans shows that most of the time it takes a lot of time to complete the application process of an applicant. The applicant has no opportunity to learn about the status of his or her application.
He said, if the loan application process is digitised, it is expected that such problems will be gone.
At the same time the applicant can directly apply online to the finance department. And, it will be possible to issue approval orders for interest subsidies from the finance department in a very short time together with the bank and the ministry.
Bangladesh Bank Governor Abdur Rauf Talukder, Secretary to Financial Institutions Department Sheikh Mohammad Salim Ullah, Comptroller General of Accounts Md Nurul Islam also spoke at the event. Finance Department Senior Secretary Fatima Yasmin and Agrani Bank Managing Director Murshedul Kabir also attended the programme.