Action against suspicious MFS accounts is a regular work: Operators
BI Report || BusinessInsider
Published: 15:33, 17 November 2022 Update: 15:51, 17 November 2022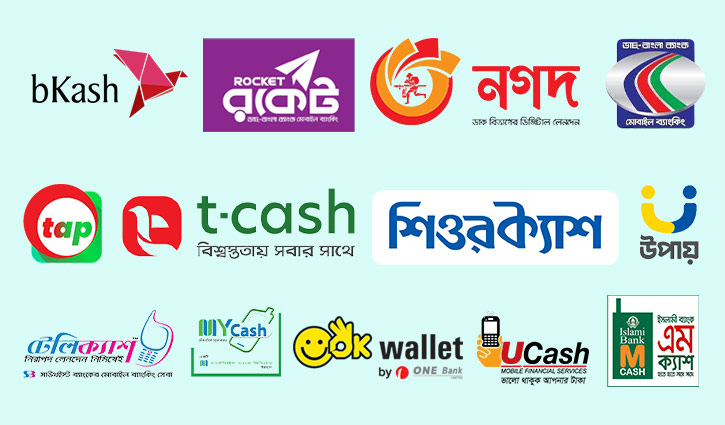 Logos of some mobile financial services providers in Bangladesh. Graphics: Business Insider Bangladesh
Mobile financial services (MFS) operators say they monitor accounts on a regular basis and when there is a 'suspicious transaction' they report it to the authorities concerned for further action.
As a part of their move, the Bangladesh Financial Intelligence Unit (BFIU) suspended cash out from 230 MFS accounts of different operators, said Shamsuddin Haider Dalim, head of corporate communications and PR of bKash.
Appreciating the BFIU initiatives, Dalim said such action will help ensure transparency in the country's MFS operations.
While talking to Business Insider Bangladesh, Zahidul Islam, head of corporate communications and external affairs of upay, denied making any comment in this regard.
"I am not sure whether any account of upay is suspended by the BFIU," he said.
The BFIU has suspended cash out from 230 MFS accounts for their alleged involvement in transferring remittances through hundi and unauthorised channels.
The step has been taken in a bid to prevent the transfer of remittances through hundi and increase remittances through the legal channel.
According to BFIU, the customers concerned will not be able to withdraw money from these accounts until further instructions, but money can be sent to these accounts.
The suspended accounts are with bKash, Nagad, upay, and Rocket.