Singapore's DBS Bank expands footprint to Bangladesh
BI Report || BusinessInsider
Published: 15:32, 16 November 2022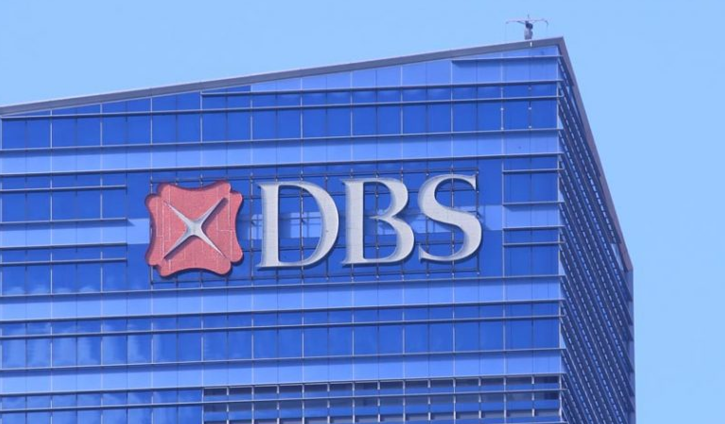 DBS Bank of Singapore logo
DBS Bank of Singapore announced on Wednesday that it will be expanding its regional footprint with the establishment of a representative office in Dhaka, Bangladesh, which is increasingly becoming an important trading partner.
This will bring the bank's international presence to 19 markets globally, DBS said in a statement.
Bangladesh has been an important trading partner to Singapore over the last two decades. In 2021, Singapore was the third-largest importing partner of Bangladesh, with imports amounting to about $2.4 billion. Singapore is also one of Bangladesh's top investors in the power, energy, transport and logistics, and port sectors.
In the near to medium term, Bangladesh will have significant investment requirements in energy and infrastructure that will likely be brought to life through private-sector partnerships. DBS foresees that partners from North Asia and India would be the most viable and practical option.
While DBS has been active in Bangladesh – providing trade finance and advisory, in addition to arranging mandates in project investments – the establishment of DBS Dhaka will provide further impetus to the bank's activities and greater market connectivity for DBS' customers globally.
DBS has appointed Tahsina Banu as the Chief Representative of DBS Dhaka. A seasoned banker with more than 20 years of experience working in global banks in Bangladesh and the Middle East, Banu's banking experience spans business and support functions including wholesale banking, trade operations and risk management.
"As Singapore celebrates its 50th anniversary of establishing bilateral relationships with Bangladesh this year, it is an opportune time for DBS to invest in this rapidly growing market to build on the strength of our institutional and transaction banking franchise," said Tan Su Shan, DBS Group Head of Institutional Banking.
Shan said in recent years, due to Bangladesh's strategic location, it has emerged as a strategic gateway and a priority market for their clients who are tapping into intra-regional trade opportunities in South Asia and beyond.
"Our representative office is part of our commitment to support our clients in their expansion plans in this region," he said.
DBS has been accorded the Safest Bank in Asia award by Global Finance for 14 consecutive years from 2009 to 2022. In addition, DBS was also recently named World's Best Bank by US-based financial publication Global Finance in August, making it the third time that the bank has clinched the magazine's top accolade since 2018. This is also the bank's seventh global best bank win within the last five years, reinforcing the bank's position as an industry leader and a forward-looking institution shaping the future of banking.