Is Southeast Bank set for biggest change in 18 years?
BI Report || BusinessInsider
Published: 22:28, 10 August 2022 Update: 01:44, 11 August 2022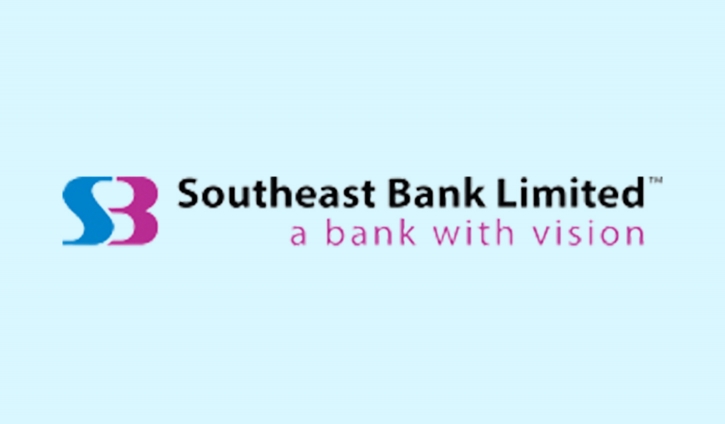 Southeast Bank Limited logo
Shareholders and employees of Southeast Bank have been passing a tense time for the last couple of months as a powerful man in Bangladesh's financial sector has entered the bank by buying shares from the stock exchange.
Since then the question of reshuffling the board of directors in the bank has become a talking point inside and outside the bank. The time has come to end this tension as the bank will hold its annual general meeting to approve dividends and elect a new board of directors for the next three years.
If the bank gets a new chairperson, it will end Alamgir Kabir's leadership after 18 years. Kabir, who is a professional senior chartered accountant, has been the chairman of the board of directors of the bank since September 29, 2004. He is also the chairman of all its subsidiary companies.
Kabir has also been facing opposition from a group of incumbent directors on the bank's board. Last year five directors of the bank brought corruption allegations against Kabir and sent a letter to the central bank's Governor Fazle Kabir on July 26.
Directors who blamed Kabir for irregularities include MA Kashem, Azim Uddin Ahmed, Duluma Ahmed (current vice-chairman of the bank), Rehana Rahman, and Jusna Ara Kashem.
The rift between the chairman (Kabir) and some directors came to the surface at the bank's annual general meeting (AGM) on June 30, 2021, as five out of the bank's nine directors did not attend the AGM.
Who can be the new chairperson?
There are some names in the air. But one name is at the forefront. She is Anjuman Ara Shahid, a little-known name in the country's banking and business sectors.
Anjuman Ara is the spouse of Padma Bank Chairman Chowdhury Nafeez Sarafat and became a director of Southeast Bank in June this year.
In her profile in the bank, it is said that Anjuman Ara Shahid is a dynamic corporate leader, educator, and philanthropist. She has experience in leading large teams as a multifunction head and served in various sectors like a capital market institution, university, research organizations, etc. In every sector, she is well-appraised for her devotion and honesty.
With her international market experience, Ms. Anjuman is successfully leading Bangladesh Capital Development Ltd. She contributed to the successful implementation of multiple companies' business operation processes with her structured analytical approach. Moreover, she has a strong relationship with the financial regulators of Bangladesh, which helped her establish sound public relations between her companies and the stakeholders. She is also known for her instrumental role in automating the value chain of organizations. She is the vice chairman of the Canadian University of Bangladesh.
Latest financial results of Southeast Bank:
The board of directors has recommended an 8 percent cash and 4 percent stock dividend for the year ended on December 31, 2021. The bank reported consolidated earnings per share of Tk 1.50 and a consolidated net asset value of Tk 25.22 per share.
The bank's consolidated EPS was Tk 1.26 for April-June 2022, down from Tk 1.34 for the same quarter a year ago. Consolidated EPS stood at Tk 2.56 for January-June 2022 as against Tk 2.56 for January-June 2021.
Southeast Bank's paid-up capital is nearly Tk 1,200 crore. Sponsors and directors of the bank hold 34.52 percent stakes, up from 30.18 percent in 2020.
The bank's share was traded at Tk 13.90 on the Dhaka Stock Exchange on Wednesday.