Owners want term extension in cinema loans
BI Report || BusinessInsider
Published: 22:15, 12 May 2022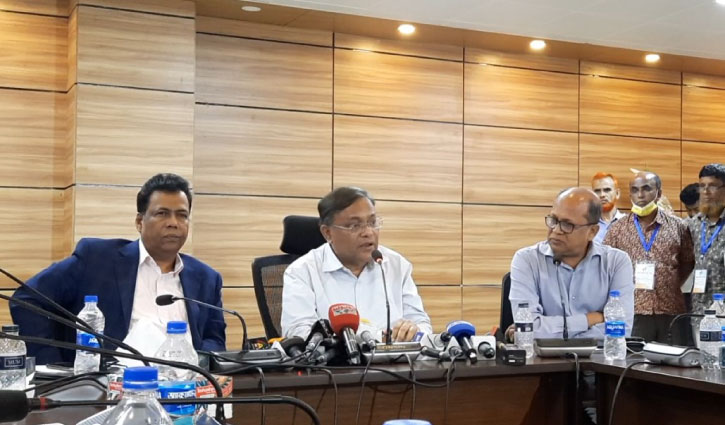 Information and Broadcasting Minister Dr Hasan Mahmud
Expressing concern about their declining business, cinema owners have said the government should extend the loan term from the existing eight years to more for the construction and renovation of halls.
They said the cinema owners are the biggest losers among the various businesses in the country.
They made the call at an exchange of views meeting with Information and Broadcasting Minister Dr Hasan Mahmud on Thursday. The meeting was on the low-interest loan offered to cinema owners. Hundreds of cinema owners from all over the country joined in to express their concerns and demands.
The owners added that there are now 50 to 60 cinemas in the country, down from the 300. To attract viewers, they demanded that foreign films should be allowed to be screened in Bangladeshi cinemas.
Sudipta Kumar Das, the adviser to the film screening committee, said cinemas must be kept alive if the film industry is to survive. He suggested lifting the ban on importing movies from other countries including India. "Five to ten movies should be allowed to be imported every year.
The cinema owners also urged the government to consider the issue of VAT and tax on the import of modern equipment.
Maksuda Begum, general manager, Bangladesh Bank, said, "Banks are very sincere about providing loans for the cause. "Come for any of your suggestions."
"You start work," she told the cinema owners, "If an extension is required, it will be considered."
The deputy manager of Agrani Bank said repayment will not be a problem if the loan money is utilised for the purpose it is taken.
Dr Hassan Mahmood said cinemas must be modernised and new cineplexes built. "There should be shops and food courts within cineplexes. This will create interest for banks to provide loans."
Cineplexes will boost the country's economy by providing employment opportunities, the minister added.
He further said that many good movies are being made in the country now and many with government grants.
Secretary to the Ministry of Information and Broadcasting Md Maqbool Hossain presided over the function. There were many other delegates present at the programme.
On approval of the Prime Minister, the Information and Broadcasting Ministry requested Bangladesh Bank to form a special scheme for Tk 1,000 crore in February and March last year.
In view of the request, Bangladesh Bank formed the scheme and issued two notifications asking all scheduled banks to provide a maximum of Tk 10 crore loan in constructing new Cineplex or cinemas and a maximum Tk 5 crore in renovating halls to each owner and entrepreneur.
The repayment period of the loans will be eight years. The interest rate is 5 percent for metropolitan areas and 4.5 percent for outside of the metropolis.