BB turns down EBL plea for waiver of fine
BI Report || BusinessInsider
Published: 18:27, 9 May 2022 Update: 19:11, 9 May 2022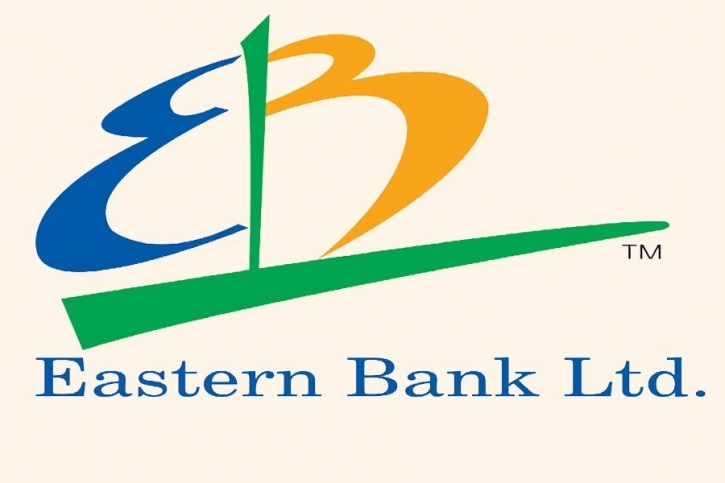 EBL logo
The central bank has rejected the application for a waiver of a fine imposed on Eastern Bank (EBL) for providing loans beyond the legal limit.
When the matter was raised at the board meeting of Bangladesh Bank on Sunday, the board rejected the bank's application. As a result, there was no obstacle to collecting the fine from the bank.
The meeting was chaired by Bangladesh Bank Governor Fazle Kabir and was attended by directors, deputy governors and executive directors of the departments concerned.
Bangladesh Bank fined Eastern Bank Tk 5 lakh on April 3 for giving loans beyond the limit. Then the bank was asked to pay the fine within 14 days. Otherwise, it would be deducted from the bank's account, according to a letter sent to the EBL managing director.
However, the bank applied for a waiver without paying the fine.
It is learnt that EBL extended loans to its affiliates EBL Finance (HK) Limited and EBL Securities. Although the loan was given beyond the credit limit of a single borrower, no approval was taken from the central bank.
The letter from Bangladesh Bank stated that EBL did not take any permission from the central bank about approving this loan and it was a violation of Section 26 (b) of the Banking Companies Act and the crossing of the single borrower credit limit.
Although the bank explained this on December 19 last year and February 3 this year, Bangladesh Bank did not accept it.
According to 26 (b) of the Banking Companies Act, the amount of all credit facilities given to an individual, institution, or group shall not exceed 25 percent of the bank's paid-up capital.
According to central bank officials, EBL had given extra-limit loans to two associates.
Among them, EBL Finance (HK) Limited provides credit advice, export document management and export financing. EBL Securities trades on the stock market as well as lends to clients.