BB extends foreign trade transaction policy support to June 30
Published: 18:31, 6 January 2022 Update: 18:32, 6 January 2022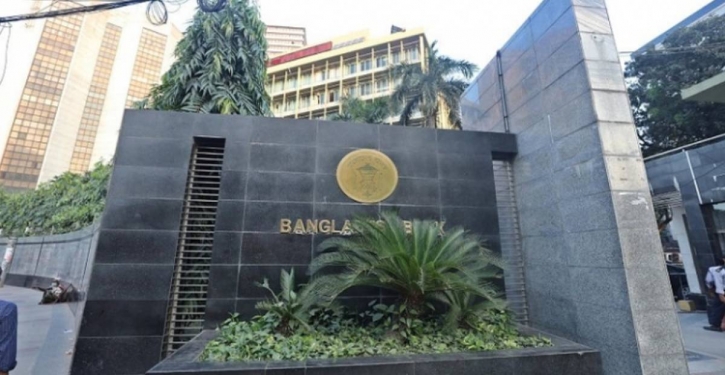 Bangladesh Bank headquarters in Dhaka. Photo: File
Bangladesh Bank (BB) has extended policy support to June 30 next from December 31, 2021 for external trade transactions considering the pandemic effect on economic activities.
A central bank circular on Thursday said external trade activities of the country are found changing gears to pick up. To facilitate smooth transition, the BB has decided to continue extended support for trade transactions to June 30.
The Foreign Exchange Policy Department of the BB issued the notification.
The issuance period (allowable period of time, permitted by custom, between the date of the bill and its payment.) for imports of industrial raw materials including back to back imports, and imports of agricultural implements and chemical fertilisers under supplier's/buyer's credit can be extended up to 270 days. Earlier the BB fixed it 180 days for external trade transactions.
The notification has also increased loans' limit $25 million to $30 million till June 30, 2022 from the Export Development Fund (EDF) limit for member factories of the BGMEA and the BTMA.
Businessmen in the sector say the policy assistance provided by Bangladesh Bank will ease foreign trade and help revive economic activities, according to United News of Bangladesh.
Earlier on Tuesday, the leaders of the apparel sector organisations' met with Bangladesh Bank Governor Fazle Kabir to discuss the current situation.
As per discussion the central bank issued the circular extending both the foreign trade transaction period and limit.