No incentive bonus for employees of state banks this year
BI Report || BusinessInsider
Published: 21:42, 22 November 2021 Update: 21:43, 22 November 2021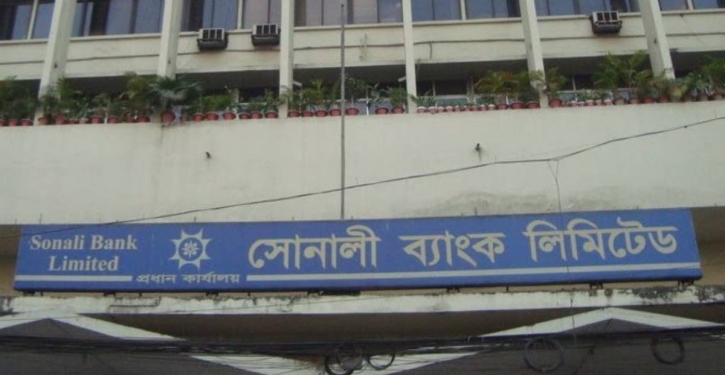 There is bad news for the officials and employees of the losing state-owned commercial banks and financial institutions. They will not receive any extra bonuses or financial incentives this year. Photo: File
There is bad news for the officials and employees of the losing state-owned commercial banks and financial institutions. They will not receive any extra bonuses or financial incentives this year.
Not only that, the finance ministry has also solicited financial information of the state owned banks to prepare a report on their incentive bonus provided in the past.
An official of the Financial Institutions Division of the finance ministry, after attending a meeting on extra incentive bonus on Monday, said, "We have also sought different types of financial information on the state owned banks for preparing a report regarding incentive bonus."
A 14-member committee has been formed to study the matter. A meeting of the committee convened by the Additional Secretary to the FID ABM Ruhul Azad was held on Monday. A number of top bankers were present there.
Bangladesh Bank sent a letter to the FID asking it to offer incentive bonuses to the respective banks on the basis of their net profits, financial viability and liquidity.
In addition, the central bank has said that the incentive bonus can be given only if there is a sufficient profit after making adjustments to the required resources against defaulted loans and other assets. But incentive bonus is not distributed among the commercial banks under any uniform policy.
Bonus despite losses
Bangladesh Bank has told the FID that out of the six state-owned banks, only BDBL has managed to make a profit, while the other five banks have incurred losses and the loss until December 31, 2019 amounted to Tk 19,263 crore. The incentive bonus that Basic Bank stopped giving due to its losses in 2013 have remained stalled until now.
Krishi Bank and RAKUB have stopped providing incentives (ex-gratia) to their employees since FY 2018-19 as they continued to incur losses. However, Sonali, Agrani, Janata and Rupali Bank have offered an incentive bonus worth Tk 437 crore despite generating a loss of Tk 18,500 crore.