SCB launches finance programme to support RMG workers
BI Report || BusinessInsider
Published: 20:28, 22 November 2021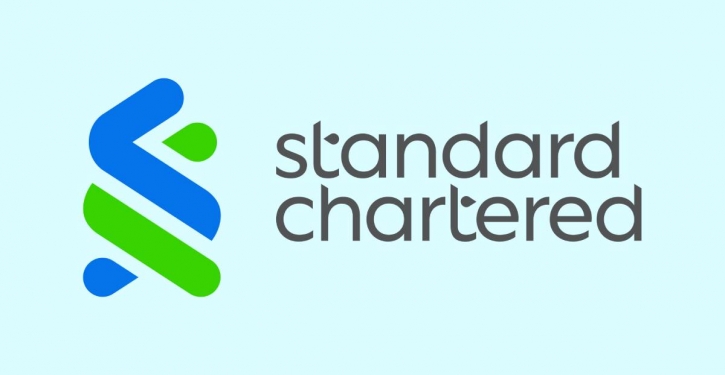 Standard Chartered Bank logo
Standard Chartered Bank (SCB) has disbursed US dollar Denominated Pre-Shipment Loans to support the readymade garments industry facing the challenges imposed by Covid-19.
The unique Covid -19 response finance programme was designed through consultation with renowned buyers, enabling enhanced liquidity support for clients in a challenging environment, said a press release on Monday.
The Bank's clients can avail one-year liquidity support for payment of wages, utilities and other operational expenses under this programme, with a moratorium period of 3 months.
More than 20,000 workers received their multiple months salaries and festival bonuses on time through these loans.
The Bank leveraged its international network to collaborate with select large global buyers and swiftly arranged regulatory approvals to introduce a unique USD-denominated pre-shipment finance loan.
The facility enables easy access to funds for salary and other operating expenses, USD-denominated facility low cost financing with natural hedge against currency volatility, and extended tenor of one year which includes a three-month moratorium, giving the clients much needed flexibility in an uncertain operating environment.
Standard Chartered leveraged its long-standing relationship with many of the top retailers and strong working relationship with the BGMEA and Bangladesh Bank to lead this collaborative effort to stand by the RMG industry with timely solutions.
Fakir Kamruzzaman Nahid, managing director of Fakir Fashions Ltd, a recipient of the facility said, "At a time like this, the USD based Pre-Shipment Loans introduced by Standard Chartered offered us a chance to reduce our financial expenses as well as cement our longstanding relationship with our buyer."
M Shahadat Hossain, chairperson of Dekko Legacy Group, another beneficiary of the facility, said, "The USD based Pre-Shipment Financing from Standard Chartered also helped us to manage payments beyond the period Government has supported. We were able to reduce our financial expenses as well as create an additional support in the cashflow. This was a very innovative initiative by Standard Chartered. Also, the way it is structured, with the moratorium, gives us more flexibility."
Naser Ezaz Bijoy, chief executive officer, Standard Chartered Bank, Bangladesh, said "I am extremely grateful for the timely support we got from Bangladesh Bank to offer these low interest USD denominated loans to our exporter clients."
Standard Chartered accounted for a major share of all export and import financing, respectively, last year, as well as power generation financing and SME lending by foreign banks.
At the same time, the bank commands a leading position in the retail finance space, with strong share of card spend, consistently growing internet banking users and the launch of a number of innovative products.