BB instructs banks to implement new savings rates
BI Report || BusinessInsider
Published: 01:25, 27 September 2021 Update: 01:42, 27 September 2021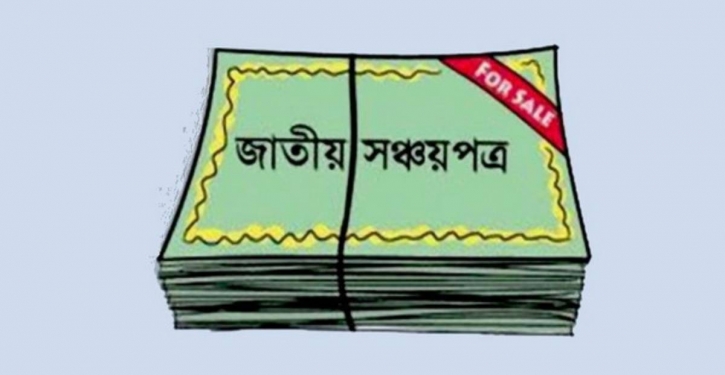 Photo: Representational
Bangladesh Bank has directed all commercial banks to implement the re-determined rates of return on savings certificates.
The Debt Management Department of Bangladesh Bank issued a directive in this regard on Sunday and sent it to the chief executives of all commercial banks.
Earlier on September 21, Internal Resources Division of the Finance Ministry reduced the interest rates on different savings schemes in a bid to cope with the rising interest payments.
The new rates will be applicable only for new investors, according to the circular.
The interest rates will be adjusted depending on the amount of investment while the return on the investment worth Tk 15 lakh will remain unchanged.
After the maturity of the saving schemes, if anyone reinvests, he or she will get the new interest rates.
The same interest rates will also be applicable for individual and institution level, it had said.
At present, an 11.28-percent interest is given on saving certificates on completion of its five-year term.
But, those who have invested more than Tk 15 lakh in purchasing the saving certificates will be given a 10.30-percent interest, according to the new rules.
If there is anyone's investment worth Tk 30 lakh or more, he or she will be given a 9-percent interest, the circular had said.
Currently, the return of a three-month profit-based saving certificate is 11.04 percent after the end of the three-year term but the rate has been reduced to 9 percent against investment worth Tk 30 lakh or more.
The five-year term pension savings for the retirees provide an 11.76-percent profit rate at the end of the term but, from now on, they will generate a 10.75-percent interest against investment worth Tk 15 lakh or more.
Besides, the interest rate will be 9.75 percent for those who have invested Tk 30 lakh or more in purchasing the saving tools.