Newly developed dengue vaccine to be used after completing all trials: Maleque
Published: 10:03, 1 October 2023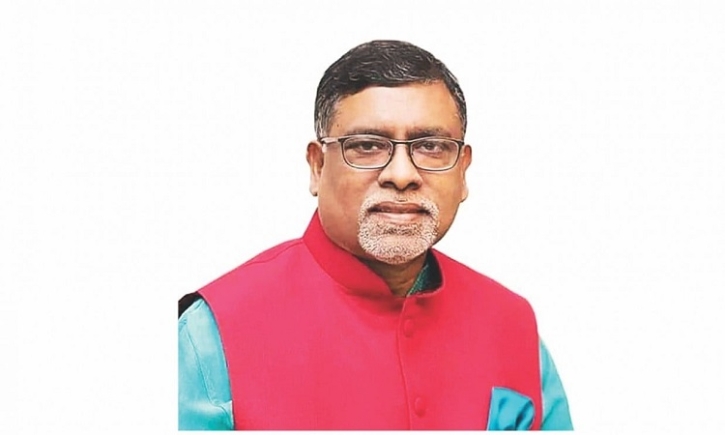 Photo: Collected
Newly developed dengue vaccine to be used after completing all trials: Maleque
Health Minister Zahid Maleque has said recently developed dengue vaccine is still under trial stage, and it will be vaccinated after getting approval from the World Health Organization (WHO).
The dengue vaccine, developed by ICDDR,B, and the Larner College of Medicine at the University of Vermont (UVM), requires more trials and WHO's approval for clinical application against dengue disease, he told journalists at his residence at Gorpara village in Manikganj upazila of the district on Friday.
"No country in the world develops dengue vaccine - - - when trials of the dengue vaccine are completed, we will seek approval from the WHO," he said, adding that the dengue vaccine will be used against the mosquito-borne disease after getting permission of the WHO.
BSS adds: ICDDR,B, and the Larner College of Medicine at the University of Vermont (UVM), jointly conducted a trial of dengue vaccine for the first time in Bangladesh.
ICDDR,B, and the Larner College of Medicine at the University of Vermont (UVM), are the first to study a promising tetravalent dengue vaccine in dengue-endemic Bangladesh, the ICDDR'B sources said.
Their work, evaluating the single-dose tetravalent dengue vaccine candidate TV005, demonstrated safety and immune responsiveness in children and adults, they said, adding the accompanying study was recently published in the journal The Lancet Infectious Diseases.
Senior scientist of ICDDR'B Rashidul Haque said "The development of an effective and tetravalent dengue vaccine is a high priority for the large population of Bangladesh, which is now having increasingly severe dengue outbreaks."
"We are proud to participate in the evaluation of the TV005 vaccine in the Bangladeshi population and hope that our work will accelerate the development of dengue vaccines for our country," he added.
The TV005 vaccine is the only single dose tetravalent dengue vaccine, which is an important feature of this vaccine," another scientist, Beth Kirkpatrick, who led the UVM team, said, adding it also appears to prompt immune responses to all four of the dengue serotypes, which is important for any tetravalent dengue vaccine."
Maleque said Bangladesh has made impressive success in different key areas of the health sector, which was lauded globally.
"We have got global attention for outstanding success in eliminating different killer disease, including tuberculosis," he added.
Referring to the global recognition of community clinics, the health minister said "Different healthcare issues and concepts, particularly community clinics, the brainchild of Prime Minister Sheikh Hasina, were discussed and lauded at the general assembly of the United Nations this month."
Bangladesh was badly affected by dengue disease this year, he said, adding the government is working sincerely to deal with the dengue outbreak as a record number of both dengue positive cases and deaths have so far been reported.