Trial run of train on Ctg-Dohazari-Cox's Bazar route begins on Oct
BI Report || BusinessInsider
Published: 20:04, 18 September 2023 Update: 20:06, 18 September 2023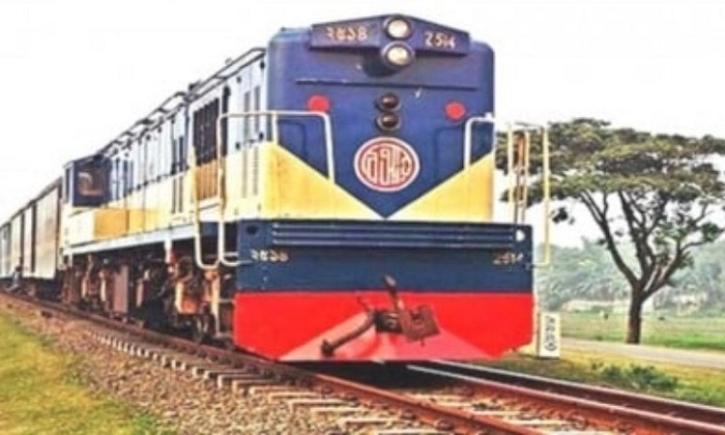 Photo: Collected
The trial run of train on the Ctg-Dohazari-Cox's Bazar route will begin in the next month as most of the construction work on the rail track has been completed.
"A train has been kept ready at Patiya rail station to start trial run on the Chattogram-Dohazari-Cox's Bazar on October 15 next, seven months before the stipulated time," said Project Director Mohammad Mofizur Rahman on Monday, reports BSS.
He said, "Over 89 percent of the construction work of the project has been completed and the remaining work will end within the next six months."
Mofizur Rahman said the construction works of all 39 major bridges, 242 culverts have been completed and laying of 95 km out of 100 km of railway tracks has so far been completed.
Moreover, three large bridges on the Sangu, Matamuhuri and Bankhali rivers, along with 43 small bridges, 201 culverts and 144 level crossings have also been completed.
The construction of six railway stations out of nine has been completed, while two or three other stations will be completed by next December. The work on the remaining stations is going in full swing now.
The 100-km route will have nine stations at Satkania, Lohagora, Chokoria, Dulahazra, Eidgao, Ramu, Cox's Bazar Sadar, Ukhiya, and Gumdum.
These stations will have 100% computer-based interlocking signal systems and a fully digitalised telecommunications network.
The new rail line will ensure fast and smooth movement of trains from the port city to the tourist town Cox's Bazar, he added.
A total of Tk 6,034 crore out of Tk18,034 crore project cost is being met from domestic sources while the Asian Development Bank is providing Tk12,000 crore as credit. Two Chinese firms are implementing the project.
Prime Minister Sheikh Hasina laid the foundation of the project in April 2011.
An iconic rail station is being constructed in Cox's Bazar in the shape of an oyster where all international standard facilities will be available.