An invisible vested quarter destabilises country's potato market: Shafiquzzaman
BI Report || BusinessInsider
Published: 17:42, 16 September 2023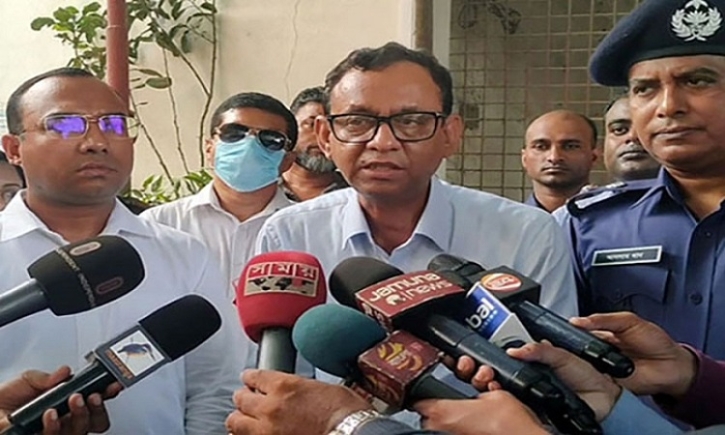 Photo: Collected
AHM Shafiquzzaman, director general of the Directorate of National Consumer Rights Protection (DNCRP), has blamed an invisible vested group for destabilizing the country's potato market despite having no crisis.
Shafiquzzaman brought the allegation after visiting the Riverview Cold Storage in Muktarpur area of Munshiganj on Saturday.
Assuring that the price of potato will come under control within a few days, the government official said that the receipt of buying and selling potato is a must.
Otherwise, the government will take legal action, he warned.
Earlier on September 14, the government fixed the prices of potatoes, onions and eggs amid the exorbitant price hike of these daily necessary commodities in the local market.
According to the government fixed rate, per kilogram of potato will be sold at Tk 35 to Tk 36, per piece of egg at Tk 12 and packaged and unpackaged soybean oil at Tk 169 and Tk 149 respectively.
However, the traders at different kitchen markets across the capital Dhaka were found not complying with the government rate.
On information, the DNCRP started drives at different places on Saturday to compel the traders to abide by the government's fixed prices of potato, egg and soybean oil.
Acting on a tip-off, a team of the DNCRP went to Muktarpur area and held one Rasraj Babu for storing 10,000 sacks of potatoes in the cold storage and selling those by determining the price on a mobile phone without any receipt.
As the DNCRP found inconsistency in Rasraj's speech, Shafiquzzaman seized the potatoes and ordered the district administrator and police supper to sell those at Tk 27 per kilogram among the consumers.