India train crash: 2 Bangladeshis in hospital, says deputy high commissioner
Published: 08:53, 4 June 2023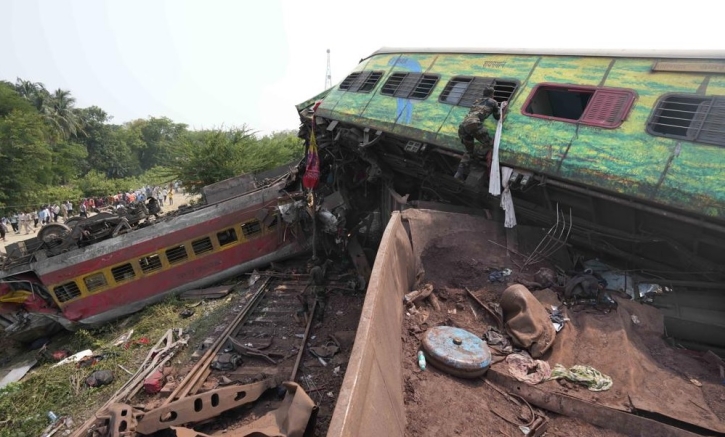 Photo: Collected
Two Bangladeshis were hospitalised with injuries following Friday's train crash in India, Andalib Elias, deputy high commissioner at the Bangladesh Deputy High Commission in Kolkata, said.
"We do not have any information about any deceased Bangladeshis; what we know so far is two Bangladeshi injured passengers are currently undergoing treatment in two hospitals in Odisha," he said in a video message.
"Also families of four train passengers contacted us from Bangladesh and said they (the four Bangladeshis) are still missing. We are trying to trace them and already a team from the Kolkata deputy high commission went to the accident site this morning (Saturday). Hopefully after reaching there they will coordinate with the injured Bangladeshis there," he added.
The mission provided an emergency WhatsApp number: +919038353533 for further assistance.
Rescuers found no more survivors in the overturned and mangled wreckage of two passenger trains that derailed in eastern India, killing more than 280 people and injuring hundreds in one of the country's deadliest rail crashes in decades, AP reported.