Japan eyes broader ties with Bangladesh under strategic partnership: Ambassador Kiminori
Published: 17:26, 3 June 2023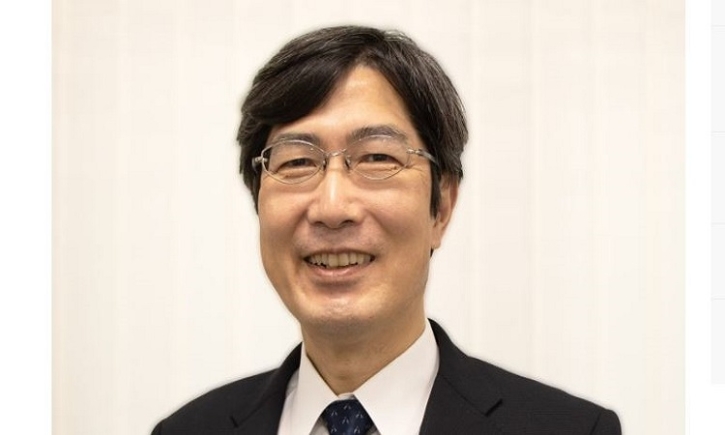 Photo: Collected
Japanese Ambassador to Bangladesh Iwama Kiminori on Saturday expressed his country's willingness to enhance the bilateral relationship with Dhaka over the next 50 years in line with their "strategic partnership" focusing on trade, investment, people to people exchanges and security cooperation.
He laid emphasis on implementing a variety of practical cooperation in promising sectors and explored the possibility of a trilateral platform among Japan, Bangladesh and India.
Ambassador Kiminori identified three major areas of cooperation as part of strategic partnership between Bangladesh and Japan.
These are cooperation for peace and stability in the region and beyond, deepening economic cooperation for mutual benefit and regional prosperity and expansion of cultural cooperation and people to people exchange.
"Trilateral cooperation – it is a new issue. There might be some reservations; there might be some opinions on India-Bangladesh-Japan cooperation. We are ready to discuss. We are ready to see many ideas and many comments. What I can say is that discussion has just begun," he said while speaking at Cosmos Dialogue.
Kiminori delivered the keynote speech at the symposium titled "Bangladesh-Japan Relations: Prognosis for the Future" organized by the Cosmos Foundation as part of the Ambassadors' Lecture Series.
The discussion was chaired and conducted by President of Cosmos Foundation and renowned scholar-diplomat and former Advisor on Foreign Affairs of Bangladesh Caretaker Government Dr Iftekhar Ahmed Chowdhury.
While delivering the welcome remarks, Chairman of Cosmos Foundation Enayetullah Khan said during Prime Minister Sheikh Hasina's recent visit to Tokyo, the bilateral relationship was raised from 'comprehensive' to a 'strategic' level.
Just prior to the visit, he said, the Bangladesh foreign ministry published an Indo-Pacific Outlook Document which envisioned a "free, open, secure and inclusive Indo-Pacific for the shared prosperity of all".
"It found resonance in Japan, which had been hoping to add defense and security elements to the relationship as well," Khan said, adding that implementation of Japanese support of mega projects within its idea of 'BIG-B' or Bay of Bengal Industrial Growth Belt is already under way.
He said these would facilitate regional connectivity and give impetus to the development of Bangladesh as a regional hub.
Iftekhar said Bangladesh and Japan provide them with more than just an example of what good relations between the two State actors on international relations should be like.
"They provide us with a paradigm of such a relationship, one between a developed and a developing nation, that can prove mutually rewarding, contributing at the same time to global peace, tranquility, and stability," he said.
Iftekhar said the recent visit of Prime Minister Sheikh Hasina to Japan has strengthened the foundations of these ties and enhanced their future potential.
Official Security Assistance
Recognizing the future potential, the leaders of the two countries welcomed the commencement of negotiations on agreement concerning the transfer of defense equipment and technology.
Asked about the specific areas, Ambassador Kiminori said, "I don't want to go into detail on specific defence cooperation. This is not the time for us to say anything about individual development."
He said Japan established a new cooperation framework "Official Security Assistance (OSA)" for the benefit of armed forces and other related organizations of like-minded countries for the purpose of deepening security cooperation.
The envoy said a preliminary survey will be conducted in the Philippines, Malaysia, Bangladesh and Fiji.
Referring to the joint statement on the prime minister's recent visit, the ambassador said in the new document, there are many references for the future possible development of bilateral security cooperation.
On investment issues, he said it is true that many new companies are willing to invest in Bangladesh but there are issues like long procedures and other complexities that need to be tackled.
"There might be some miscommunications, there might be some misunderstanding but some of the basic elements are common. I do hope that continuous efforts should be undertaken by both sides to improve the investment environment," Ambassador Kiminori said, adding that more needs to be done to improve the business environment.
Regional Stability
The issue continues to be one of the biggest problems that this country is facing with over 1.1 million taking shelter in Bangladesh.
The Japanese envoy said this is not only an issue of Bangladesh itself but a challenge for regional stability.
"An ultimate solution to this crisis for peace and stability across the region is to realize a sustainable, safe, voluntary, and dignified repatriation of the displaced persons to Myanmar," said the ambassador.
Japan has been providing assistance for the host communities and the displaced persons, he said, adding that the protracted displacement will lead to increased burden on the host communities and instabilities in the region.
Elaborating further on trilateral cooperation, the ambassador talked about enhancing regional connectivity and willingness to support for joining Regional Comprehensive Economic Partnership (RCEP).
The ambassador mentioned the newly released plan for a "Free and Open Indo-Pacific (FOIP)", which will strengthen Japan's efforts to further promote the FOIP vision, with the four pillars of cooperation.
These four pillars are - "Principles for Peace and Rules for Prosperity," "Addressing Challenges in an Indo-Pacific Way," "Multi-layered Connectivity," and "Extending Efforts for Security and Safe Use of the "Sea" to the "Air".
He also mentioned recent people-to-people exchanges such as the establishment of the first friendship-city relationship of two countries between Naruto City in Tokushima and Narayanganj as well as the first dispatch from Bangladesh through the JET programme.
"There are so many things to do to improve the quality and number of exchanges," he said.
On tourism potential, Ambassador Kiminori said it is very important to make efforts to make this country attractive to tourists.
Former Principal Coordinator (SDGs) Md Abul Kalam Azad, Chief Representative, Japan International Cooperation Agency (JICA), Bangladesh Ichiguchi Tomohide, columnist and former President of the Foreign Correspondents Club of Japan (FCCJ) Monzurul Huq and former Bangladesh High Commissioner to India and the Ambassador to the United States, Honorary Emeritus Advisor, Cosmos Foundation Ambassador (retd) Tariq A Karim joined as discussants.
Talking about the Rohingya repatriation, Abul Kalam Azad said unfortunately nothing has happened since 2017. "Not a single person could be returned back to Myanmar."
He said intervention from the developed countries including Japan is necessary to help expedite the repatriation process.
Terming Japan a time-tested friend of Bangladesh, Azad said, "We have proved it not only in worlds, but in deeds."
He said Japan is the biggest partner in Bangladesh's development and it has been done practically - comprehensive partnership to strategic partnership.