Hotline opened for query about Bangladeshis in Odisha train crash
BI Report || BusinessInsider
Published: 14:22, 3 June 2023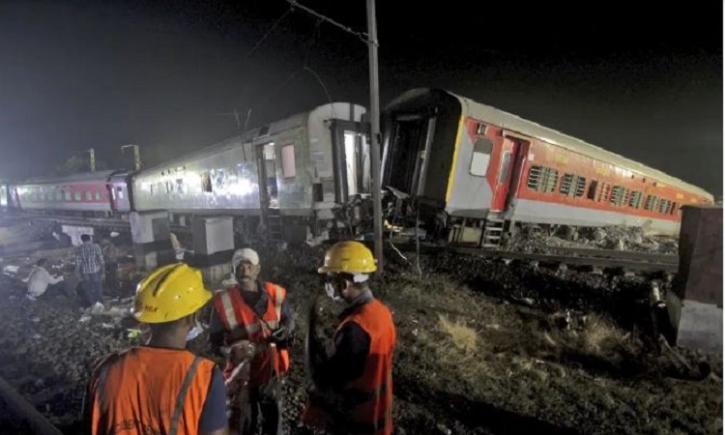 Photo: Collected
The authorities concerned have introduced a hotline to provide information about Bangladeshis following a horrific train crash that took place in India's Odisha on Friday night.
Bangladesh Deputy High Commission, Kolkata issued a press release in this regard soon after the accident.
In the press release, Bangladesh Deputy High Commission also expressed profound shock over the tragic accident that claimed at least 280 lives and injured 900 people.
For further queries, the high commission asked people to contact through +919038353533 (WhatsApp) number.
At least 280 bodies were recovered till Saturday morning, The Associated Press reports quoting Sudhanshu Sarangi, director of Odisha's fire department.
He said more than 800 injured passengers were taken to various hospitals and the condition of many of them was stated to be critical, he said.
The accident, which happened about 220 kilometers (137 miles) southwest of Kolkata on Friday night, led to a chaotic scene as rescuers climbed atop the wrecked trains to break open doors and windows using cutting torches to free survivors.
About 900 people were injured in the accident in Balasore district in the eastern state of Odisha, said P.K. Jena, the state's top administrative official. The cause was under investigation.