A man dies in Shyamoli building fire
Published: 12:17, 2 June 2023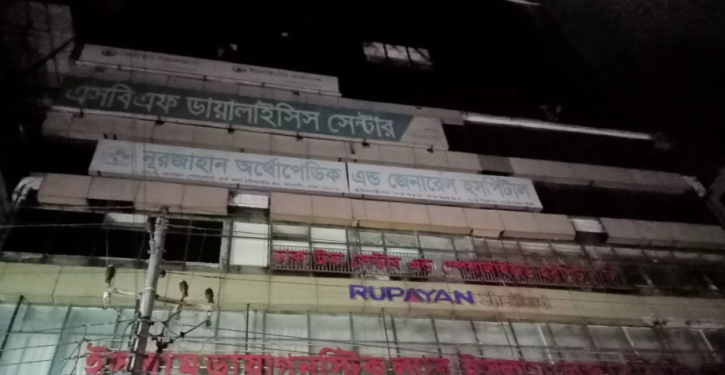 Photo: Collected
An unidentified man died and 23 others were evacuated after a fire broke out at a high-rise building in Shyamoli area of Dhaka on Friday.
The fire broke out on Thursday night and was brought under control at 2:04 am on Friday.
Twenty-three people were safely evacuated from the building during the fire.
The body of a man was recovered from the 19th floor of the building, said Anwarul Islam, warehouse inspector of Fire Service and Civil Defence headquarters media cell.
The fire originated on the seventh floor of the 20-storey Rupayan Shelford building around 11:25 pm, he said.
On information, six firefighting units rushed to the spot and brought the blaze under control, he added.