US new visa policy to help reduce money laundering: Momen
BI Report || BusinessInsider
Published: 14:33, 27 May 2023 Update: 17:05, 27 May 2023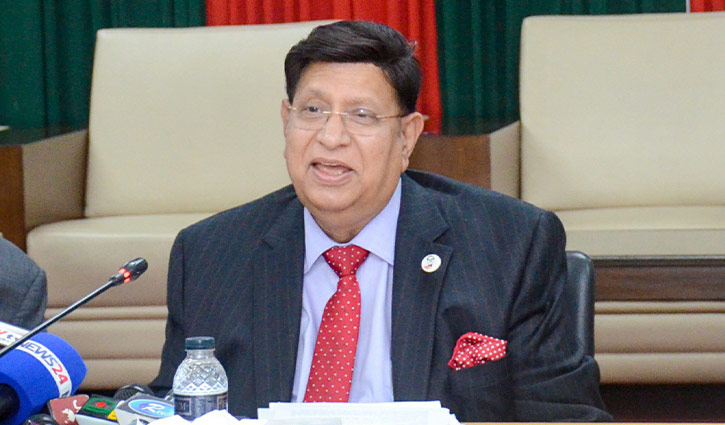 File photo
Foreign Minister AK Abdul Momen has hailed the US new visa policy and said that it will help reduce money laundering from Bangladesh.
It is a matter of concern for those who will visit the country but there is nothing to be worried about for the common people, said the foreign minister after attending a programme at the International Mother Language Institute in Dhaka on Saturday.
"Only government officials, bureaucrats, diplomats and traders seek the US visa and they may be worried but the common voters and agents have nothing to worry about," Momen said categorically.
On Wednesday, US Secretary of State Antony J Blinken announced the new US visa policy to restrict the issuance of visas for any Bangladeshi individual, believed to be responsible for, or complicit in, undermining the democratic election process in Bangladesh.
Later on Thursday, US Ambassador in Dhaka Peter Haas held a meeting with Momen and said Washington's new visa policy will support Prime Minister Sheikh Hasina and Bangladeshi people's efforts to hold a free and fair election.
UNB adds: He also said some politicians, big businessmen, or civil society leaders whose sons and daughters study abroad, set up establishments there and take visas.
"Who takes (US) visa? Some rich people, and government officials. Those who are my political agents and who will work during polling, do not come to seek visas. Then what worries about it?"Momen said.
Momen referred to those who siphoned off money and hoped that money laundering will come down due to the new visa policy.
Momen said those people who resort to violence, arson and destruction and their leadership needs to remain cautious. "You know who does this."
"We want to stop arson attacks. Once you see the faces of arson victims who survived, you will be very sad. You know who does that. Their leadership needs to remain careful," he said.
Momen said Bangladesh Awami League believes in people and democracy.
Bangladesh expects that the new US visa policy will not be applied arbitrarily in a non-objective manner.