More workers likely go abroad this year: Minister
BI Report || BusinessInsider
Published: 17:13, 26 May 2023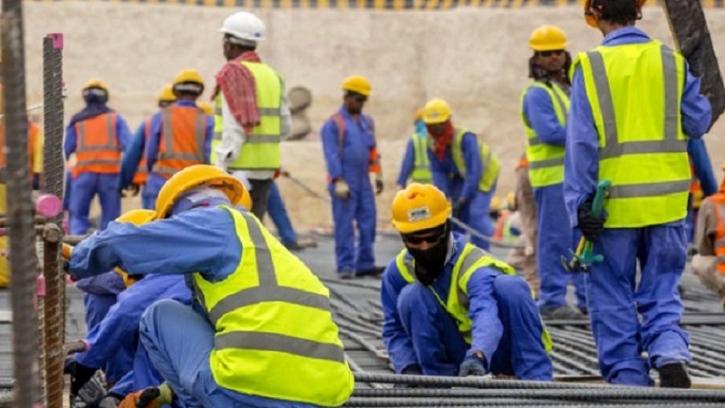 Representational photo
Expatriates' Welfare and Overseas Employment Minister Imran Ahmad has expressed his optimism that many foreign countries may recruit a huge number of workers from Bangladesh in the current year.
"Compared to last year, more workers are likely to be recruited by foreign countries this year," said the minister on Thursday.
BSS adds: The minister said this while addressing as the chief guest at a seminar titled: "Possibilities of Bangladesh remittance flow, challenges and solutions" jointly organised by the Ministry of Expatriate Welfare and
Foreign Employment and Better Bangladesh Foundation at the city's Foreign Service Academy on Thursday.
Talking about the currency of reserve, he said: "Our reserve is declining over the period... We must have to admit that expatriates have a lot to contribute in the country's reserve. I think the present government has done that."
Senior Secretary of the Ministry Dr. Ahmed Munirus Saleheen and Saudi Ambassador to Bangladesh Issa bin Youssef Al-Dahilan also spoke as the special guests on the occasion.
Imran said Bangladesh Bank, the central bank of the country, can play an important role in sending remittance money to the relatives of the overseas workers. So, the central bank authority to adopt an easy system for the overseas workers including 'mobile financial service' in sending money to their families, the minister suggested.
Chaired by Better Bangladesh Foundation Chairman Professor Masud A Khan, the seminar was also addressed, among others, by Director General (DG) of the Bureau of Manpower Employment and Training (BMET) M Shahidul Alam, Chairman of Refugee and Migratory Movements Research Unit (RMMRU) Tasneem Siddiqui, Economist Ahsan H Mansur, Chief Economist of Bangladesh Bank Habibur Rahman, honorary Non-government Adviser (NGA) at Bangladesh Competition Commission Mohammad Shahjahan Siddiqui and Bangladesh Association of International Recruiting Agencies (BAIRA) Secretary General Ali Haider.