Govt issues precautionary measures to avoid casualties in lightning strikes
Published: 13:20, 24 May 2023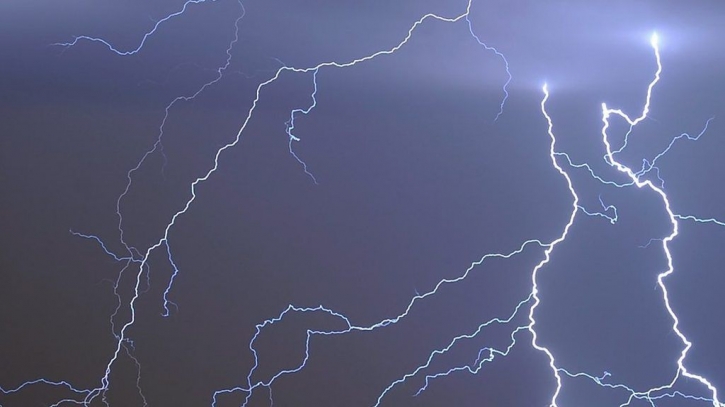 Representational photo
The government has issued some precautionary measures to avoid deaths and injuries by lightning strikes, which have already been declared a national disaster.
Lightning strikes kill 250 people on an average every year in the country, according to the Bangladesh Meteorological Department. Thunderbolts also kill or injure a large number of livestocks.
Lightning strikes mostly occur in from April to May till June and most of the deaths occur in flat lands and haor areas, said a handout of PID issued on Tuesday.
Nine people including a woman died after being struck by lightning in Narsingdi, Chandpur, Kurigram Brahmanbaria districts on Tuesday.
According to the Ministry of Disaster Management and Relief, 2,164 people died in lightning strikes in the country from 2011 to 2020. Considering the upward trend, the government in 2016 declared it as a natiinal disaster.
To avoid casualties, the government has asked people to take the following precaution:
Thunderbolts usually last 30 to 35 minutes and people have been asked to remain in their respective houses during this period. It is safe to go out wearing rubber shoes in case of any emergency which will protect people from thunderbolts.
People, who are in open paddy fields during thunderbolt, have been asked to sit down on their toes and put fingers in their ears.
People have been asked to take shelter under concrete sheds or buildings as soon as possible and refrain from going over the rooftop or high places during this time.
Children have been asked to refrain from playing outside and stay inside home.
Avoid places where there are tall trees, electric poles and mobile towers as it is dangerous to take shelter under trees.
People should refrain from catching fish by a boat without a shed. It also asked people to stop fishing in the sea or the river during thunderbolt.
If someone is inside the vehicle, then the body cannot be connected to the metal part of the vehicle.
There is no problem touching any injured people hit by lightning strikes and people should be treated in the same way as those injured by electric shock. Efforts should be taken to restore the breathing and heart rate of the person injured by lightning quickly. It may be possible to save if artificial breathing can be arranged within a few minutes, if there is any delay it may invite death.
Provide Cardiopulmonary resuscitation (CPR) to activate the heart of injured victims and take the victim to the hospital by ambulance or vehicle as soon as possible.