Dhaka commuters suffer amid heavy traffic gridlock after light rain
Published: 20:56, 19 March 2023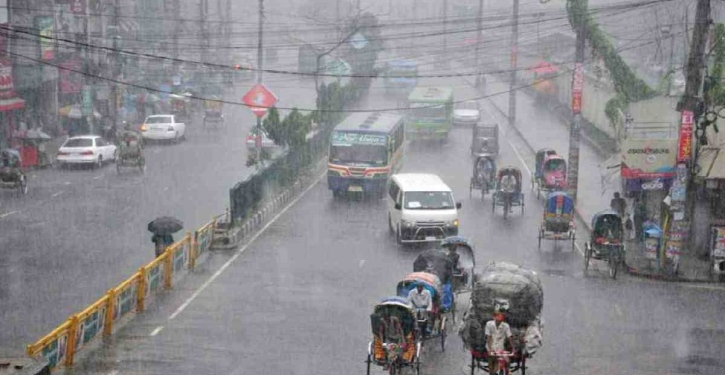 Photo: Collected
Commuters in Dhaka remained stuck for hours in unusual traffic jam on Sunday morning after light rain lashed the capital.
Commuters who usually use Abdullahpur-Khilkhet and Airport-Mohakhali roads are the worst sufferers .
Students and office-goers suffered immensely due to traffic chaos at several points in Dhaka, including Tongi, Uttara, Airport, Mohakhali, Bijoy Sarani and Bangla Motor areas. Vehicles were seen stranded for hours on these roads in the morning.
Apart from the rain, VVIP movement and construction work of a foot over bridge in front of Jamuna Future Park in the city caused the traffic gridlock, a senior traffic officer (north division) of Dhaka Metropolitan Police (DMP) told UNB preferring anonymity.
He said they are working to ease the traffic movement .
Shakawat Hossain Shipon, a private service holder, said he went out of his Gazipur residence to go to Noakhali in the early morning but could not reach Abdullahpur bus stand even after around two and a half hours.
"I don't know when I will be able to reach home as vehicles remained stranded on the road for hours," he said.
Like him, many commuters suffered immensely on gridlocked roads on the day.