President Hamid for promoting local culture globally
BI Desk || BusinessInsider
Published: 21:00, 18 March 2023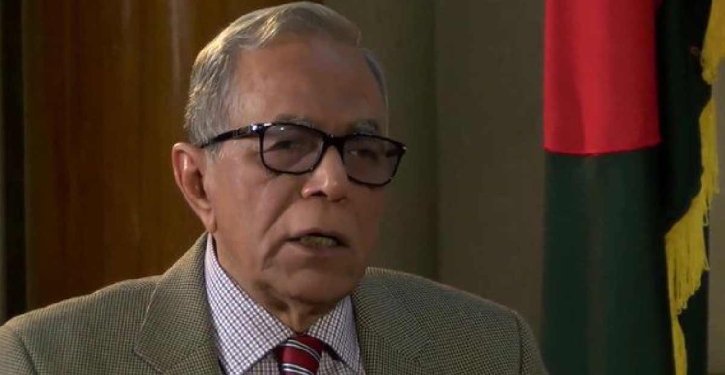 File photo
President M Abdul Hamid on Saturday asked researchers, cultural activists, writers, poets and all concerned to collect the scattered local cultural elements and promote it both home and abroad.
"Many elements of our local culture are scattered across the country . . . With the proper use of information technology (IT), these should be collected and promoted globally," he said.
The president made the remarks while opening a-five-day "Greater Mymensingh Cultural Festival" at the National Museum's auditorium in the evening, reports Bangladesh Sangbad Sangstha.
The Head of State also called upon all concerned individuals as well as institutions to introduce the young generation about the longtime rich literature and culture of Bengal.
"It is our responsibility to make the new generation aware of country's history and traditions. Therefore, along with traditional education, let them (new ones) know the roots and about country's glorious past," he added.
Noting that culture is the mirror of life, President Hamid said culture carries the true identity of individuals, nations and countries.
Terming the whole world as now a global village for the blessings of the free flow of information, the President said the satellite culture should not be allowed to dominate the local culture.
He said the IT has now affected everyone's life, regardless of village or city and the satellite culture is also rapidly spreading its influence over the culture of different countries and nations."
Appreciating the ongoing development of the country, the President said Bangladesh is moving forward under the leadership of Prime Minister Sheikh Hasina and the reflection of this development is also evident in art, literature and culture.
The President praised the Greater Mymensingh Cultural Forum (GMCF) for organising the event to highlight the traditional folk culture and home-grown culture of greater Mymensingh in national level.
GMCF president and Post and Telecommunication Minister Mostafa Jabbar, State Minister for Cultural Affairs KM Khalid, chairman of the National Committee of Mymensingh Cultural Forum (GMF) Justice Md. Jahangir Hossain, Greater Mymensingh Association President and former principal secretary Md Abul Kalam Azad, festival committee convener M Hamid, GMCF executive president and former senior secretary Abdus Samad and GMCF general secretary Rashedul Hasan Shelly, among others, were present at the function.