Russia-Bangladesh Intergovernmental Commission's fourth session held via video conferencing
Published: 21:30, 17 March 2023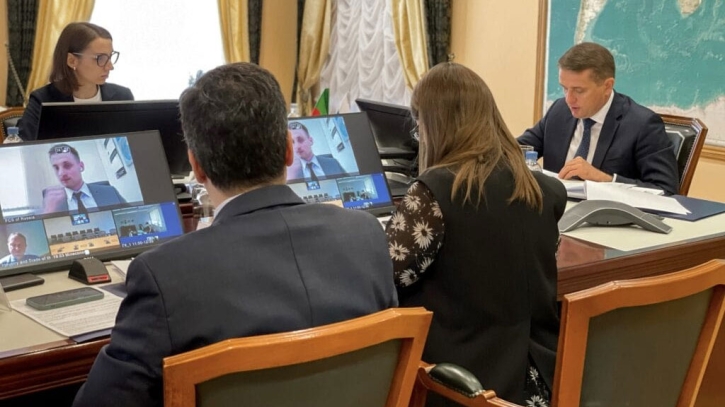 Photo: Collected
The 4th session of the Russia-Bangladesh Intergovernmental Commission on Trade, Economic, Scientific and Technical Cooperation (IGC) – the key mechanism for bilateral economic relations – was held via video conference recently.
The Russian delegation was led by the Head of the Federal Agency for Fisheries of the Russian Federation Ilya Shestakov, while the Bangladeshi delegation was headed by Secretary of Economic Relations Division, Ministry of Finance of the People's Republic of Bangladesh Sharifa Khan.
The Parties stated that there is a significant potential for trade and economic cooperation, despite the logistical and financial difficulties arising due to the unstable geopolitical situation.
They noted with satisfaction the consistent implementation of "Rooppur" NPP project and the successful activity of "Gazprom EP International Investments B.V." for gas exploration in Bangladesh. Against the background of the crisis in the global energy market, the opportunities of purchasing Russian LNG, oil and oil products, cooperation in the coal industry and the joint development of green energy sources, in particular – nuclear and solar energy, were explored.
Among the promising areas for the exchange of experience, technologies and the establishing of joint ventures, the railway industry, metallurgy, mechanical engineering, chemical industry and engineering were underscored.
Mutual interest in strengthening relations in the ICT field and cybersecurity was expressed.
The delegations agreed to further increase mutual supplies of agricultural products, expand their range by approving the necessary veterinary and phytosanitary documentation.
Matters of science and education occupied an important place within the framework of the meeting. The Sides highlighted the intensification of ties between the academic circles and quota increase for studying of the Bangladeshi students in Russia at the expense of the federal budget.
The focus was on such initiatives as the development of human resources, conducting of geological and oceanographic research in Bangladesh.
The participants stressed the necessity for expanding the contractual legal framework in the spheres of customs cooperation, standardization and certification, civil aviation, communications, ICT, mutual recognition of education, qualifications and academic degrees.
An importance to establish banking relations and the prompt creation of a safe and reliable settlement system in terms of the current sanctions restrictions was also noted.
As a result of the talks, the Parties expressed the hope that the coordinating role of the IGC will assist in taking interstate and business cooperation to a qualitatively new level as well as in restoring the positive dynamics of Russian-Bangladeshi trade.