Commonwealth foreign ministers urge Myanmar to comply with 'Provisional Measures' by ICJ
Published: 12:21, 17 March 2023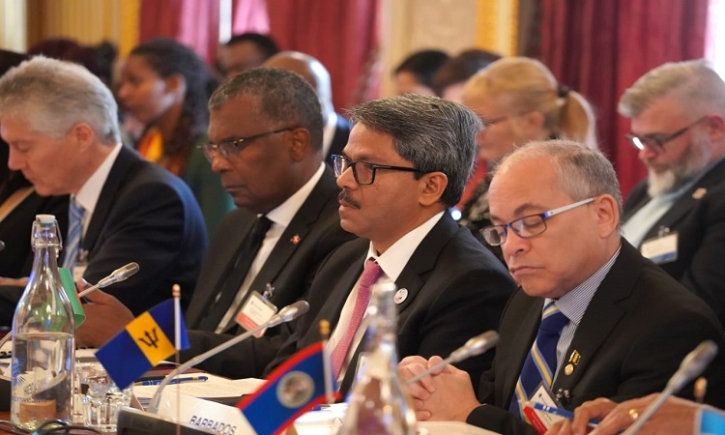 Photo: Collected
Foreign ministers at the 22nd Commonwealth Foreign Affairs Ministers Meeting (CFAMM), held in London, have called upon Myanmar to comply with the "Provisional Measures' by the International Court of Justice (ICJ).
"The world must not forget that it was Bangladesh Prime Minister Sheikh Hasina's extraordinary courage, compassion and humanitarian decision to open up border and heart to more than 750,000 Rohingyas in 2017 that saved the world from witnessing a human catastrophe," said State Minister for Foreign Affairs Md Shahriar Alam at the meeting.
Highlighting the serious ramifications of the prolonged stay of 1.2 million Rohingyas for Bangladesh and the region, Shahriar said the earliest repatriation of all forcibly displaced Rohingyas back to their ancestral homeland in Rakhine in safety and dignity remains Bangladesh's compelling priority.
He lauded the Gambia for pursuing the ICJ case on the question of Myanmar's accountability and commended Canada, the Netherlands, Germany and the UK for joining the Gambia's side, said the Bangladesh High Commission in London on Friday.
Amid declining foreign attention and assistance, Canada called on the Commonwealth nations to continue their support for the cause of Rohingyas until they can return to their rightful homes in Myanmar.
The Gambia appreciated the "outstanding generosity" of Hasina for continued hosting of Rohingyas and urged more Commonwealth countries to join their side in the ICJ case, highlighting the importance of accountability and repatriation issues for a sustainable solution to this protracted crisis.
The UK stressed the sustainable return of Rohingyas while the Commonwealth nations expressed solidarity with Bangladesh.