Sacked ACC official Sharif Uddin won't get his job back
Published: 13:55, 16 March 2023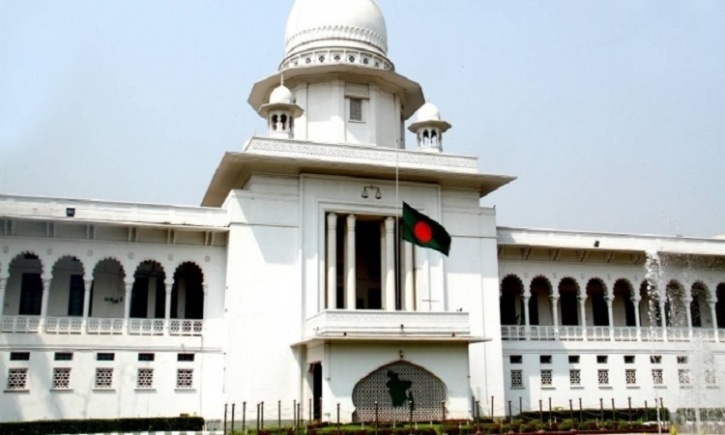 File photo
The Appellate Division of the Supreme Court has granted an appeal filed by the Anti-Corruption Commission (ACC) against the scrapping of Rule 54(2) relating to the removal of an employee of the commission without showing any reason.
An eight-member bench of the Appellate Division, headed by Chief Justice Hasan Foez Siddique, passed the order.
As per the order, former ACC official Sharif Uddin, the writ petitioner, will not be able to return to service, the lawyers said.
Senior Advocate Salahuddin Dolon represented Sharif in court. Meanwhile, senior Advocate Khurshid Alam Khan appeared for the ACC.
Rule 54(2) of the ACC Service Rules of 2008 allows the anti-graft organization to remove any employee from service with a 90-day notice without mentioning any reason.
Previously, an ACC official named Ahsan Ali was removed from service under this rule. Later, he filed a writ petition challenging the validity of rule 54(2). On October 27, 2011, the High Court declared the rule null and void.
In November 2016, the Appellate Division rejected the ACC's leave-to-appeal petition against the High Court's ruling. The next year, the ACC filed a review petition against it.
The Appellate Division finally granted the ACC permission to file an appeal against the verdict on November 28, 2021. At the same time, the court put a stay on the HC order until the appeal petition is settled
On February 26 of last year, ACC dismissed Sharif Uddin, then deputy assistant director, from his job without showing any cause. Later, Sharif filed a writ petition against the decision at the High Court, challenging the validity of Rule 54(2).
Later, on April 11, it came up for hearing. However, the High Court adjourned the hearing on Sharif's writ petition as the ACC's review petition in Ahsan Ali's case was not disposed of until then. Later, on June 16 of last year, Sharif filed a leave-to-appeal petition with the Appellate Division against the stay order.
Earlier this year, Sharif's leave-to-appeal and the ACC's appeal were brought together for a hearing at the Appellate Division. After hearing the two petitions together, the Appellate Division set March 16 for ruling on the matter.