Diplomats haven't authority to put anyone in power: Information minister
Published: 15:18, 6 December 2022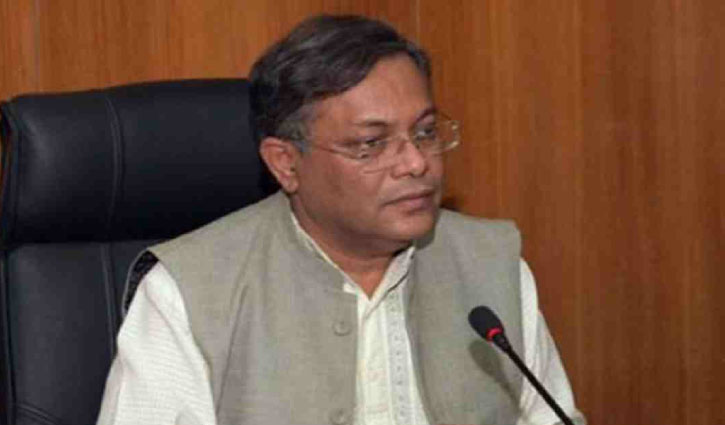 Photo: Collected
The people of the country will decide who will be in power and diplomats do not have the authority to put anyone in power, said Information Minister Hasan Mahmud on Tuesday.
"People own this country. They will decide who will be in power and who will not be. Diplomats do not have the power to put anyone in power," he said in response to a question from reporters after a meeting with Bangladesh Climate Change Journalists' Forum at the secretariat.
The government will not allow anyone to create chaos in the country and resist any such bid along with Awami League leaders and activists and the people of the country, said the minister.
"BNP has been given a venue as they wanted Suhrawardy Udyan. Why are they so reluctant to go there after getting permission? They just want to hold public meetings on the streets but citizens don't want street rally. Because, it causes public suffering," he said.
In fact, they want to make an issue, not a public meeting, said the minister.
About the arrest warrants against BNP leaders Ruhul Kabir Rizvi and Ishraque Hossain, he said BNP leaders and activists are involved in arson violence.
"We have the videos and audios of their instructions. Court has issued arrest warrants, police will take action as they are accused in cases. Court has rejected bail, the government has nothing to do here," Hasan Mahmud added.