Use of hydraulic horn to get silenced from Dec: Minister
BI Report || BusinessInsider
Published: 16:57, 29 November 2022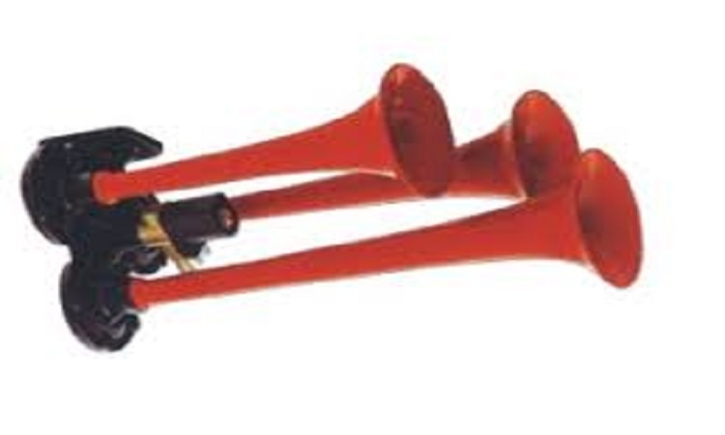 Representational photo
The government is prohibiting hydraulic horns in public and private transport from December in a bid to mitigate sound pollution across the country.
Md Shahab Uddin, minister of the Ministry of Environment, Forest and Climate Change, came up with the announcement at a press conference at his secretariat office in Dhaka on Tuesday.
While sharing Bangladesh's expectations and achievements in the recently concluded World Climate Conference, he said, "The use of hydraulic horns in all modes of vehicles will completely be banned from December in the capital Dhaka."
The concerned authorities have already held meetings with the people responsible for the sound pollution, especially the Drivers' Association and students of different educational institutions, to this end, he said.
He warned that in no circumstances the hydraulic horn could be allowed in the country and the government will unleash mobile courts if necessary to stop the menace.
About the use of polythene bags, he said the government is taking action against the producers of the bags and its consumers.
The government has already sanctioned Tk 10 crore to produce eco-friendly bags from jute cellulose, he said, adding that the use of polythene bags will totally be banned when the jute bag comes to market.
Responding to a query, the minister said there would not have any hillocks in the country if the government had failed to take action against hill-cutting.
"Today, when we talk about sound or noise pollution which is one of the worst forms of pollution affecting our lives, the thought that instantly pops up on our minds is the hydraulic horn."
Hydraulic horn is prohibited by law in our country, but it is extensively being used by trucks and buses across the country, he pointed out.
On highways and also in cities horns are blown now and then, particularly whenever there is a traffic jam.
It is a perennial problem for people living in cities or near the highways. The authorities concerned must take immediate action to this end and the law enforcement agencies should go hard against the use of the hydraulic horn and should award them punishment for violating the horn code.