Govt to procure 5,000 tonnes of lentils from 3 firms
BI Report || BusinessInsider
Published: 17:27, 17 August 2022 Update: 17:32, 17 August 2022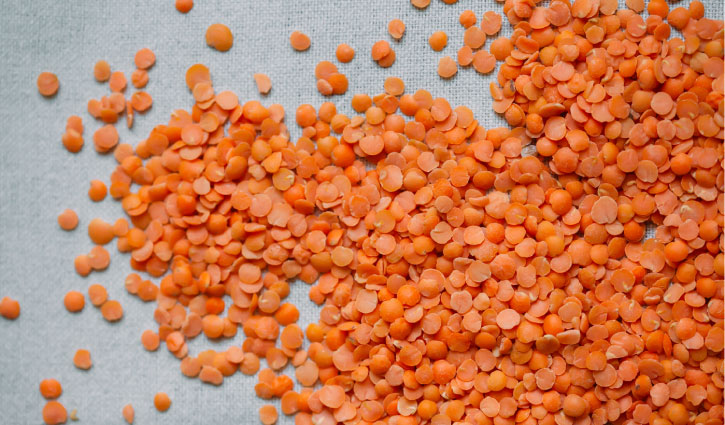 Representational collected image
The Cabinet Committee on Government Procurement has approved a proposal to purchase 5,000 metric tonnes of lentils from three companies through the direct purchase method from three companies.
The purchase will be made for the Trading Corporation of Bangladesh (TCB) under the commerce ministry. The lentil will be sold to one crore family cardholders across the country at a subsidised price.
On Wednesday, Finance Minister AHM Mustafa Kamal chaired the meeting of the Cabinet Committee on Government Procurement and approved the proposal. After the meeting, the Additional Secretary of the Cabinet Division Abdul Bari gave details of the meeting to the media.
The additional secretary said the lentils will be bought at the rate of Tk 111 per kg.
Among the suppliers, ACI Pure Flour Limited will provide 3,000 tonnes, Nabil Naogaon Food Limited 1,000 tonnes, and MS Roy Traders Limited 1,000 tonnes.
The additional secretary further informed that the committee approved all 16 procurement proposals presented in the meeting.
Among the proposals, seven were placed by the Ministry of Shipping, four by the Ministry of Industry, three by the Ministry of Commerce, and one each by the Department of Road Transport and Highways and Local Government Department.
The total amount to be spent on the 16 approved proposals is Tk 1,895 crores. Out of the total financing, Tk 563.47 crore will be spent from government funds and Tk 1,600.26 crores will be available from domestic banks, ADB and World Bank loans.
Meanwhile, in the meeting of the Cabinet Committee on Economic Affairs, a proposal was placed to cancel the PPP project "Mirpur Integrated Township Development (MITD Phase-OO)" from the list of projects to build a modern planned housing on 80 acres of land in Mirpur Section 9 to 11 under the Ministry of Housing and Public Works. The committee granted policy approval to the proposal.
The additional secretary told reporters that Singapore companies failed to start work on the project due to the coronavirus pandemic.
The cost of this project was estimated at Tk 6,626.94 crore and it was supposed to be implemented in Mirpur under the National Housing Authority.