Dhaka 5th worst city in the world: Global report
BI Report || BusinessInsider
Published: 16:45, 17 August 2022 Update: 17:12, 17 August 2022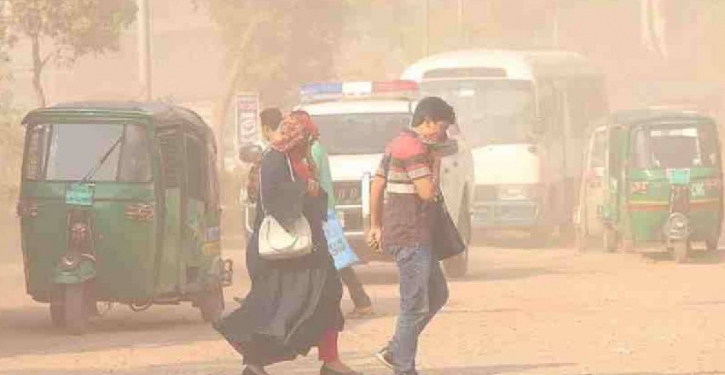 Photo: Collected
Air pollution in 2019 claimed over 22,000 lives in the capital city of Bangladesh while Dhaka is on the list of the top five cities with toxic air quality, according to a global report to be released on Wednesday.
US-based organisations - the Health Effects Institute, and the Institute for Health Metrics and Evaluation prepared the report titled "Air Quality and Health in Cities".
The report said the yearly average of PM2.5, is 71.4 micrograms per cubic metre in Dhaka and the yearly average of NO2 is 23.6 micrograms per cubic metre.
Following the World Health Organisation's Air Quality Guidelines, the annual standard for PM2.5 is 5 micrograms per cubic meter and for the NO2, its 10 micrograms per cubic meter.
The report analysed the pollutants – PM2.5 and NO2 in over 7,000 cities, globally.
The report collected data from 2010 to 2019. In the collected data, the key air pollutants during this time were dissimilar.
The low and middle-income countries had higher exposure to PM2.5. On the contrary, the countries with high income were more exposed to NO2.
WHO says around seven million people die of air pollution globally in a year. The poor air quality in Bangladesh causes various respiratory disorders like asthma, and breathing problems, among others.