Mirza Fakhrul is 'a great liar': Hasan Mahmud
Published: 23:19, 23 April 2022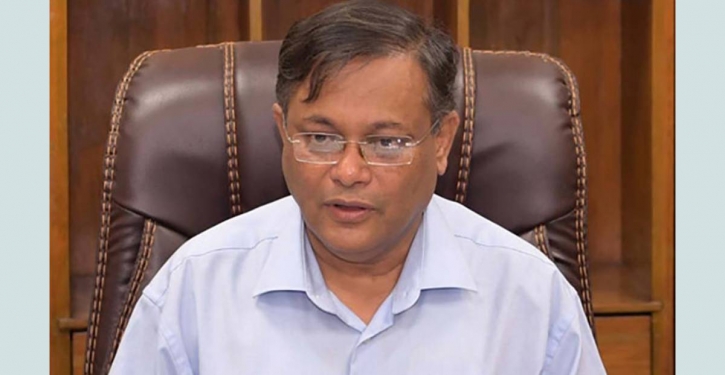 Information and Broadcasting Minister Dr Hasan Mahmud. Photo: File
Information Minister and Awami League Joint General Secretary Hasan Mahmud said that the BNP often makes various statements quoting foreigners, most of which are false and fabricated.
Proof of the BNP's lies and misogyny toward foreigners is the recent outburst of anger by the German ambassador in his speech, he said.
The minister said these while responding to the reporters before attending an iftar party in honour of the residents of the Information Minister's constituency at the RB Convention Centre in Chattogram's Bahaddarhat on Saturday evening.
It is a rare incident that an ambassador has publicly expressed his displeasure over the statements made by the leaders of a political party. "We have never seen this type of incident in our country."
BNP Secretary General Mirza Fakhrul Islam Alamgir even wrote a letter to the US Congressmen to stop aid to Bangladesh, added the minister.
When asked about the BNP secretary general's statement over Chhatra League's involvement in 'Dhaka New Market clashes', Hasan Mahmud said, "Mirza Fakhrul Saheb is a champion in lies."
It is BNP's nature to create chaos by harbouring any unrest, the New Market incident is a testament to that.
The police are nabbing the accused after examining the video footage and when they saw that their evil face has been unveiled, the BNP leaders are talking baseless.